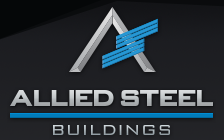 We had a lot of younger kids who were extremely interested in learning about what makes our buildings special.
Fort Lauderdale, FL (PRWEB) April 02, 2013
AlliedBuildings.com is a company that supplies high quality metal buildings at affordable prices. Their buildings have been used for everything from storage units and garages to recreational facilities. AlliedBuildings.com have successfully delivered and erected thousands of their superior buildings in different parts of their world. However, despite having grown a lot as a company in the past few years, there are still many people who are unaware of the benefits of owning a metal building.
Showcase events are an excellent way for companies or organizations to show off their talent or products. AlliedBuildings.com decided that this would be a fun way to introduce the world to their exquisite metal buildings. This is something the company is proud of and is excited to bring to the public.
At the event held in Florida, several community members and leaders were present to learn more about Allied, their vision, and their buildings. Because the showcase was verychild friendly, several young people attended the event. The Allied team was excited to share building information with kids who wanted to learn more about engineering and construction. One Allied team member stated the following about his experience at the event:
"I've always liked the events that our company puts on. They are always well attended and a whole lot of fun. This showcase event was especially a good one. We had a lot of younger kids who were extremely interested in learning about what makes our buildings special. They asked excellent questions through and through. I have to admit, I was shocked and pleasantly surprised! They really seemed to be enjoying learning about what makes our buildings green, what the erection process is like, how we send our metal buildings to places all over the world. I met Jonathan whose mom approached me after the event and told me that she was excited about her son's excitement. She even heard him say that he would like to become an engineer when he grows up. That was the best thing to hear to wrap up an eventful day."
To learn about what sets Allied Buildings apart from the competition, visit AlliedBuildings.com or call (877) 997-8335.