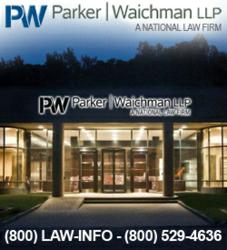 New York, New York (PRWEB) April 04, 2013
Parker Waichman LLP, a national law firm dedicated to protecting the rights of victims injured by defective medical devices, has filed a lawsuit on behalf of a New York woman who alleges that her Biomet M2a Magnum hip implant is defective and caused injuries. The suit was filed on March 26, 2013 in the U.S. District Court for the Northern District of Indiana, South Bend Division (Case No. 3:13-cv-230). It is one of many cases pending in the multidistrict litigation entitled In re: Biomet M2a Magnum Hip Implants Products Liability Litigation (MDL No. 3:12-md-2391).
According to the Complaint, the Plaintiff was implanted with the M2a Magnum hip system on May 26, 2009. The lawsuit alleges that by this time, the Defendants were already aware of over 100 adverse event reports linked to the device but failed to disclose this information to the Plaintiff. Instead, the suit alleges, the Defendants misrepresented the implant as safe and effective. Allegedly, the Plaintiff's surgeon would not have implanted the device if not for the misrepresentations made by the Defendants.
The lawsuit alleges that, as a result of the M2a Magnum's defective design, the Plaintiff's hip implant failed, causing severe pain and resulting in revision surgery in the Plaintiff's right hip. Last February, she underwent a complex, risky revision surgery to replace the hip device. The suit alleges that revision surgeries are generally more complex than initial implantation, typically because there is less bone to work with; revisions usually take longer than the original hip surgery and have a higher rate of complications. The Plaintiff is suing for severe and possibly permanent injuries, pain, suffering and emotional distress.
The Biomet M2a Magnum is a type of metal-on-metal hip implant. This class of medical devices has come under scrutiny due to reports they have high failure rates and release high concentrations of metallic debris. In January, the U.S. Food and Drug Administration (FDA) released new guidelines for patients implanted with all-metal devices. The agency advised physical examinations, diagnostic imaging and metal ion testing in symptomatic patients.
Parker Waichman LLP continues to offer free legal consultations to victims of metal-on-metal hip implant injuries. If you or a loved one experienced premature failure of your implant or other health problems associated with a metal-on-metal hip implant, please contact their office by visiting the firm's Defective Hip Implant page at yourlawyer.com. Free case evaluations are also available by calling 1 800 LAW INFO (1-800-529-4636).
Contact:
Parker Waichman LLP
Gary Falkowitz, Managing Attorney
(800) LAW-INFO
(800) 529-4636
http://www.yourlawyer.com