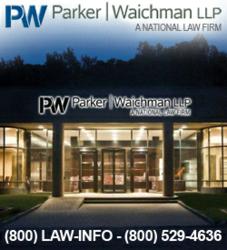 New York, New York (PRWEB) May 28, 2013
Parker Waichman LLP, a national law firm dedicated to protecting the rights of victims injured by defective medical devices, has filed a lawsuit on behalf of a man who alleges that his DePuy Pinnacle hip implant caused a number of complications, including revision surgery. The suit was filed on May 1, 2013 in the U.S. District Court for the Northern District of Texas (Case 3:13-cv-01671-K), where it is one of over 900 cases pending in the Pinnacle multidistrict litigation (MDL No. 3:11-md-02244). DePuy Orthopaedics, Inc. and Johnson & Johnson have been named as Defendants.
According to the Complaint, the Plaintiff was implanted with the Pinnacle in April 2008. Thereafter, he suffered from pain and elevated cobalt levels necessitating a revision surgery, allegedly due to the defects of the Pinnacle. Allegedly, the Defendants were aware that this metal hip device was defective but failed to warn the Plaintiff or his doctor. The lawsuit alleges that if the Defendants had not hidden the risks of the Pinnacle, including the high rate of early failure, he would not have agreed to the implant. Allegedly, metal-on-metal hip implants are defective because the metal surfaces rub together and cause a buildup of metal ions in the blood, resulting in complications such as metal poisoning, tissue reaction, pain, swelling, pseudotumors and ultimately the need to have the implant removed in a procedure called revision surgery.
The Pinnacle is a Class III medical device; this category of devices means that it is necessary to operate or sustain human life, are of substantial importance in preventing impairment of human health, or pose potentially unreasonable risks to patients. Normally, Class III devices have to go through clinical tests to show that they are safe and effective. However, the lawsuit points out that the DePuy Pinnacle and other metal-on-metal hip implants were exempt from this requirement because they went through a regulatory process known as 510(k). This approval route allows manufacturers to put a device on the market without any clinical testing so long as they show that it is similar to a previously approved product, even if that product was taken off the market or is no longer used.
In January, the U.S. Food and Drug Administration (FDA) proposed new regulations that would require metal-on-metal hip implants to go through premarket approval, which is a more stringent process that mandates clinical testing. That same month, the agency also addressed concerns over all-metal hip replacements by issuing new patient guidelines. The FDA advised that patients undergo physicals, diagnostic imaging and metal ion testing when needed. (https://s3.amazonaws.com/public-inspection.federalregister.gov/2013-01006.pdf)
Parker Waichman LLP continues to offer free legal consultations to victims of DePuy Pinnacle and other metal-on-metal hip implant injuries. If you or a loved one experienced premature failure of your implant or other health problems associated with an all-metal DePuy Pinnacle Hip Implant or other metal-on-metal hip replacement device, please contact their office by visiting the firm's DePuy Pinnacle hip implant lawsuits page at yourlawyer.com. Free case evaluations are also available by calling 1 800 LAW INFO (1-800-529-4636).
Contact:
Parker Waichman LLP
Gary Falkowitz, Managing Attorney
(800) LAW-INFO
(800) 529-4636
http://www.yourlawyer.com