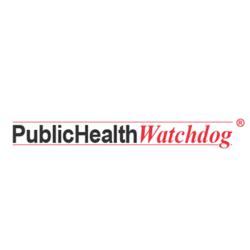 NewYork, New York (PRWEB) November 14, 2012
Public Health Watchdog, a media outlet created to protect and warn consumers about the dangers of defective products and medical devices, is alerting the public about the risks associated with the metal-on-metal version of the DePuy Pinnacle® hip implant. According to reports in the Lancet and other medical journals, these devices are linked to an increased risk of early failure and other complications.
A total hip replacement consists of two major components; the acetabular component (referred to as a cup or shell) acts as the hip socket and the femoral component that rotates within it. With the DePuy Pinnacle® Acetabular Cup System, the cup can be lined with polyethylene, ceramic or metal. When used with a metal liner, the Pinnacle® is referred to as the Ultamet and is classified as a metal-on-metal hip implant.
All-metal hip replacements became a concerning issue worldwide when DePuy recalled the ASR hip implant in 2010 due to a higher than expected rate of failure. A study published in the Lancet suggests that the high revision rates are an issue with all types of metal-on-metal hip implants. The authors of the study found that metal-on-metal hip replacements fail more frequently than metal-on-polyethylene or metal-on-ceramic, and called for an end to their use.
Another major issue with the DePuy Pinnacle ®and other metal hip implants is the release of metal ions when the surfaces of the implant rub, or articulate, against one another. In February 2012, a report in the British Medical Journal warned that the long-term side effects associated with these cobalt and chromium ions are still unknown. The report warned that metal-on-metal hip implant patients across the globe may have been exposed to dangerously high levels of metal ions. Recently, a study published in Chemical Communications found evidence of genotoxicity (damage to a cell's DNA) among the metal particles release in patients with failed hip implants.
In June 2012, the U.S. Food and Drug Administration (FDA) gathered a panel of experts to evaluate the pros and cons of metal-on-metal hip implants. At the end of the three –day meeting, the panel advised that patients implanted with these devices undergo a yearly physicals, imaging scans, possible blood screening and other forms of follow-up in order to detect abnormalities such as soft tissue reaction, bone damage and metal poisoning.
There are a substantial number of lawsuits alleging injuries from the DePuy Pinnacle® Acetabular Cup System. According to court documents, over 1,800 lawsuits have been filed into the multidistrict litigation as part of the In Re: DePuy Orthopaedics, Inc. Pinnacle Hip Implant Products Liability Litigation (MDL No. 2244). The MDL is centralized in the U.S. District Court for the Northern District of Texas, Dallas Division before the Honorable James E. Kinkeade.
About Public Health Watchdog
Public Health Watchdog is a media outlet created to provide consumers with up-to-date information about defective drugs and medical devices that could endanger their health. For more information on the DePuy Pinnacle® hip implant, as well as other dangerous drugs and medical devices, please visit Public Health Watchdog today.