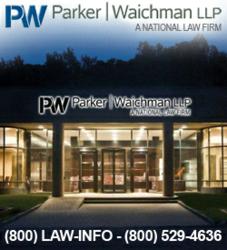 On January 17th, the agency issued a Safety Communication stating that the all-metal devices have unique risks in addition to the general risks of all hip implants.
(PRWEB) January 18, 2013
Parker Waichman LLP, a national law firm dedicated to protecting the rights of victims injured by defective medical devices, is notifying the public that the U.S. Food and Drug Administration (FDA) has issued new recommendations for patients implanted with metal-on-metal hip implants. On January 17th, the agency issued a Safety Communication stating that the all-metal devices have unique risks in addition to the general risks of all hip implants. The agency cautioned that metal-on-metal hip implants can shed metal particles when the patient walks or runs. The metallic debris can cause damage to the bone or soft tissue surrounding the implant; this is known as an "adverse local tissue reaction (ALTR)" or an "adverse reaction to metal debris (ARMD)".
For the first time, the FDA advised testing for elevated metal ion levels among symptomatic patients with metal-on-metal hip implants, stating that "Patients with metal-on-metal hip implants who develop any symptoms or physical findings that indicate their device may not be functioning properly should be considered for metal ion testing."
In terms of patient follow-up, the FDA advised that patients without symptoms of implant failure undergo physical examination and routine radiographs periodically (every 1 to 2 years). The agency also identified the following groups of patients as being higher risk for experiencing adverse reactions:

Patients with bilateral implants
Patients with resurfacing systems with small femoral heads (44mm or smaller)
Female patients
Patients receiving high doses of corticosteroids
Patients with evidence of renal insufficiency
Patients with suppressed immune systems
Patients with suboptimal alignment of device components
Patients with suspected metal sensitivity (e.g. cobalt, chromium, nickel)
Patients who are severely overweight
Patients with high levels of physical activity.
The agency said that if the patient experiences pain or swelling, a change in walking ability or a clicking noise from the hip joint more than three months after surgery, then a thorough evaluation should be conducted. Patients implanted with all-metal hip replacements should speak with their orthopedic surgeon right away if they experience pain, swelling, numbness, noise (popping, grinding, clicking or squeaking of the hip) or a change in their ability to walk.
The FDA also advised diagnostic imaging, such as MRI with metal artifact reduction, CT scan or ultrasound for some symptomatic patients. Overall, the agency emphasized weighing the overall risks versus the benefits in patients with metal-on-metal hip implants.
Metal-on-Metal Hip Implants Overview and Safety Concerns
In addition to issuing new recommendations, the FDA is also seeking to implement new regulations for approving metal-on-metal hips. The agency is proposing that the devices go through premarket approval, which would require manufacturers to conduct clinical tests for safety and efficacy before selling the devices. Currently, the implants go through 510(k), which allows the devices to be sold without safety tests so long as they are deemed "substantially equivalent" to a previous device.
Metal-on-metal hip implants have become a primary healthcare issue in recent years, particularly after Johnson & Johnson issued a worldwide recall of their DePuy ASR hip implant in 2010. The recall, which was issued due to high rates of early revision surgery, brought attention to metal-on-metal hip implants as a whole. In March 2012, a study in the Lancet showed that all-metal hip replacements failed at significantly higher rates compared to metal-on-plastic or metal-on-ceramic devices.
Parker Waichman LLP continues to offer free legal consultations to victims of metal-on-metal hip implant injuries. If you or a loved one experienced premature failure of your implant or other health problems associated with a metal-on-metal hip implant, please contact their office by visiting the firm's Defective Hip Implants page at yourlawyer.com. Free case evaluations are also available by calling 1 800 LAW INFO (1-800-529-4636).
Contact:
Parker Waichman LLP
Gary Falkowitz, Managing Attorney
(800) LAW-INFO
(800) 529-4636
http://www.yourlawyer.com