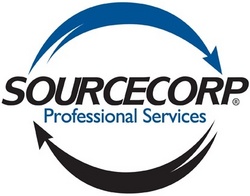 FORT WORTH, Texas (PRWEB) August 5, 2008
For more than 70 years, and especially in times of inflation, the LIFO inventory method has proven to be an extremely effective tax management tool to reduce taxable income and taxes.
Real Case Studies
An $80 million dried food distributor with $5.8 million in ending inventory reduced taxable income by $325,000 the first year. A $50 million restaurant supply wholesaler with $12.6 million in ending inventory reduced taxable income for 2007 by $740,000. A wholesaler of poultry products with $12 million in ending inventory reduced taxable income for 2007 by nearly $1.1 million. A windshield distributor was on LIFO for 20 years and their then-current LIFO method was showing deflation for the year. Running a free initial analysis, we discovered that under the IPIC LIFO method, when considering 14 scenarios, two were inflationary. Selecting the best method for this client, their LIFO reserve increased by $360,000 versus recapturing $120,000 in reserve providing an income difference of nearly $500,000. A wholesale pool and spa supply distributor had been on LIFO for 20 years and concerned that their LIFO reserve could be in jeopardy if they were audited. We ran several scenarios and suggested that they change to the IPIC method. As a result, they received audit protection and tripled their cumulative LIFO reserve. These substantial tax savings were realized using the last in, first out (LIFO) method of pricing inventory.
Under the LIFO inventory method, the last inventory purchased is treated as the first inventory sold. This differs with other inventory methods such as first in, first out (FIFO) where the earliest inventory purchased is treated as the first inventory sold.
The Benefit
In periods of rising costs the LIFO method decreases the value of ending inventory compared to the FIFO method. Lower ending inventory results in higher cost of goods sold which in turn lowers taxable income and the tax liability businesses must pay. This allows companies to use the tax savings to reinvest in their businesses. In summary, the LIFO inventory method, similar to other accounting expenses such as amortization and depreciation, increases a company's cash flow by reducing income and tax liability.
In a period of rapid inflation like we are experiencing now, if you haven't yet made the switch to LIFO accounting, now is the time to do so.
Inventory Price: IPIC LIFO
Like other dollar value LIFO methods, the Inventory Price Index Computation (IPIC) LIFO method compares current year costs with base year costs to develop a measurement of inflation. The big difference is that the IPIC method uses external, government-published indexes rather than indexes that are a result of a business' internal prices.
Many wholesalers and distributors realize lower inventory values and better tax savings under the IPIC LIFO method. Whether switching cost flow methods from FIFO to LIFO or simply moving from an existing internal LIFO method, the IPIC LIFO method can increase current and future year deductions by reducing ending inventory compared to other methods.
Advantages of the IPIC method
Is the only IRS approved method Audit protection from other LIFO methods With Form 3115, the IRS is precluded from changing the same method of accounting in an earlier year Potentially better tax benefits compared to other LIFO methods Ability to model the computations (within limits) to maximize tax benefits A simplistic, straightforward approach that saves administrative time We Make LIFO Simple
As the largest company in North America specializing in LIFO, we have provided our services, software and consulting to thousands of businesses and their CPAs. It's our mission to make LIFO safe, easy and cost effective for wholesalers, distributors, and manufacturers of all sizes - our clients have year ending inventories ranging from as low as a few thousand dollars to billions of dollars.
We take the headache out of LIFO computations and make it simple. We know that tracking costs in various pools of inventory is very tedious, but we combine the research, technology and experience necessary to maximize the benefits of LIFO yielding substantial tax benefits. Since 1983 clients have recognized that our LIFO accounting specialists are always up-to-date on all the latest LIFO regulations, we're just a phone call away to address all of their LIFO needs, a full-time Account Manager is assigned to each client and CPA, we are Sarbanes-Oxley compliant, and we will defend our methods and procedures, at no cost to the client if ever questioned in an IRS audit. Plus, we are the only LIFO firm providing an industry-first 100% guarantee.
Free Initial LIFO Analysis – You Have Nothing To Lose & Everything To Gain
In periods of rising inflation and prices, the LIFO method is an effective method of increasing cash flow and reducing tax liability. Now is the time to investigate this cash flow savings opportunity.
For your free LIFO analysis visit the following link: http://sourcecorptax.com/contact/contact_srcp.htm.
About SourceCorp Professional Services
Celebrating their 25th year in business, SourceCorp Professional Services is the leading provider of LIFO Accounting, R&D Tax Credit Studies, Cost Segregation Studies, and Green Building 179D Certification/Analysis in North America. With a specialized team of nearly 70 professionals and with offices located throughout the country, accounting firms realize unparalleled experience, services, and trust. SourceCorp serves many of the nation's most prominent CPA firms, Associations, and Fortune 1000 companies. For more information, please visit: http://www.SourceCorpTax.com.