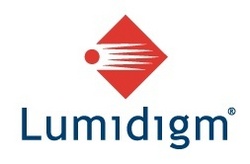 Methode knows what it takes to integrate new technologies in the specialized environments of transportation
ALBUQUERQUE, N.M. (PRWEB) October 17, 2008
"Methode knows what it takes to integrate new technologies in the specialized environments of transportation," said Matthew Ennis, Vice President of Business Development at Lumidigm. "This agreement allows Lumidigm to enter an important market. We believe our biometric technology, with Methode's steady guidance, will transform the automotive industry's relationship with identity, ownership and personalization."
Methode will demonstrate the biometric technology in its Mobile Technology & Design Center at Convergence in Detroit, Michigan, from October 20-22, 2008.
"We are really excited to present this biometric technology to our customers in the automotive industry," said John O'Neill, Engineering and Business Development Manager at Methode. "Lumidigm's multispectral technology is the foundation of identification management solutions that are being sought after by the marketplace."
About Lumidigm
Lumidigm, Inc. deploys biometric systems that work quickly and effectively on all people, in all environmental conditions. Headquartered in Albuquerque, New Mexico, Lumidigm sensors are distributed worldwide. Lumidigm's initial venture capital investors are DFJ New England, Epic Ventures, and International Venture Fund. Other investors include Draper Fisher Jurvetson, Intel Capital, Methode Electronics, Motorola Ventures, New Mexico Co-Investment Partners managed by Fort Washington Capital, Solstice Capital, and Sun Mountain Capital.
About Methode Electronics
Methode Electronics, Inc. (NYSE: MEI) is a global designer and manufacturer of electro-mechanical devices with manufacturing, design and testing facilities in the United States, China, Czech Republic, Germany, Malta, Mexico, the Philippines, Singapore and United Kingdom. We design, manufacture and market human machine interfaces, sensors, and power distribution products employing mechanical, electrical, electronic, wireless, optical, and software technologies to convey information and control equipment/machine performance. Our business is managed on a segment basis, with those segments being Automotive, Interconnect, Power Products and Other. Our solutions and components are in the primary end user markets of automotive, transportation, appliance, consumer electronics, computer information processing and networking, voice and data communication systems, machinery and industrial equipment, mil/aerospace, and medical. Further information can be found on Methode's website http://www.methode.com.