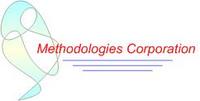 We believe that business and IT personnel should shoulder equal responsibilities when it comes to SOA and service-oriented development
Monroe, NJ (PRWEB) August 8, 2008
Methodologies Corporation, the leading SOA modeling and training company, announced the release of the Green SOA Training Program. This state of the art training material has been gaining industry-wide recognition because it fosters software and hardware asset reuse and consolidation.
"Green SOA is all about savings, efficiency, and high productivity in the workplace. Our Green SOA courses encourage business and technology professionals to efficiently manage companies' resources and increase software and hardware reusability," states Lisa Nathan, Methodologies' SOA training executive. "It is a strategic endeavor that every enterprise should consider."
"We believe that business and IT personnel should shoulder equal responsibilities when it comes to SOA and service-oriented development," adds Michael Bell, Methodologies' chief architect. "Our Green SOA Training Program offers SOA development life cycle disciplines that promote business and technology agility."
The Green SOA Training Program offers courses to executives, project managers, business analysts, business architects, technical architects, data and service modelers, software designers, and developers in the following major topics:

SOA Fundamentals
SOA Adoption
SOA Roadmap and Strategies
Introduction to SOA Modeling
Service-Oriented Conceptualization, Discovery, Analysis, Design, and Architecture
SOA Virtualization (software and hardware)
To view a complete list of this program, please click here: http://www.modelingconcepts.com/pages/training.htm
About Methodologies Corporation:
Methodologies Corporation is an SOA Adoption company that provides SOA strategies, implementation, and training services to facilitate business agility and growth. Methodologies Corporation's mission is to assist business and IT organizations to increase software asset reusability, accelerate time-to-market, improve and manage business processes, reduce expenditure, and efficiently consolidate business and technological assets. For additional information visit: http://www.ModelingConcepts.com.
Contact:
Methodologies Corporation
(646) 290-5894
Info@ModelingConcepts.com
# # #