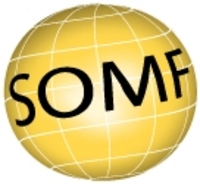 Enterprise Architect 8 Will Introduce Powerful New Service-Oriented Modeling Capabilities for Enterprise Architecture, Application Architecture, Service-Oriented Architecture, and Cloud Computing Modeling.
Monroe, NJ (PRWEB) March 15, 2010
Sparx Systems, Cephas Consulting Corporation, and Methodologies Corporation, leaders in the software modeling industry, today announced the inclusion of Service-Oriented Modeling Framework (SOMF) 2.0 with the imminent release of Sparx Systems Enterprise Architect 8.
Mr. Ben Constable, the Chief Operations Officer of Sparx Systems, a leading vendor of modeling tools based on open standards, stated: "Integrating the SOMF framework into Enterprise Architect 8 was really a natural development for us. Sparx Systems has had a strategic interest in providing service-oriented architecture modeling tools for some years now. In SOMF 2.0 we have a powerful, visual framework that gives our users a holistic view of their services landscape. We see SOMF therefore as complementing and bringing together downstream SOA-enabling technologies already supported in Enterprise Architect, including XML Schema, WSDL and BPEL."
Mr. Frank Truyen, President of Cephas Consulting Corporation a leading modeling training institution, added: "We are thrilled to have this opportunity for helping Sparx Systems realize the complete SOMF notation in its powerful Enterprise Architect modeling tool, as well as working with Michael and his team in providing a solid, highly capable implementation of the SOMF modeling features. We feel strongly about the potential for SOMF to reach a very wide user base across the world, and are ready to help its dissemination by offering tool specific training and mentoring services."
Finally, Mr. Michael Bell, the author of SOMF™ and founder of Methodologies Corporation the leading service-oriented modeling company, concluded: "We have noticed a strong demand for SOMF, an enterprise software modeling framework that is universal, simple, and easy to use by a wide range of organizational stakeholders, such as business architects, technical architects, software developers, software modelers, business and systems analysts, and managers. Moreover, SOMF fosters asset reuse, expenditure reduction, and consolidation of software products by employing a powerful and modern modeling language and notation."
About Sparx Systems
Sparx Systems (http://www.sparxsystems.com) specializes in high performance and scalable visual modeling tools for the planning, design and construction of software intensive systems. A Contributing Member of the Object Management Group (OMG), Sparx Systems is committed to model-driven development based on open standards.
The company's flagship product, Enterprise Architect, has received numerous accolades since its commercial release in August, 2000. Now at version 7.5, Enterprise Architect is the design tool of choice for over 200,000 registered users world-wide.
About Cephas Consulting Corporation
Cephas Consulting Corporation (http://www.cephas.cc) specializes in introducing modeling practices to organizations via training and mentoring techniques. The Cephas team combines years of experience working with the Enterprise Architect modeling tool, allowing it to offer a one-stop solution that addresses all aspects of managing enterprise metadata. In addition, Cephas has the required expertise to lead organizations into the use of Model Driven Architecture (MDA™), an exciting paradigm that is ideally suited to deal with the twin challenges of outsourced programming and rapid technology obsolescence.
About Methodologies Corporation
Methodologies Corporation (http://www.modelingconcepts.com) is a leading business and technology modeling company that offers methodologies, adoption best practices, and implementation of modern enterprise software and business architecture. Methodologies Corporation facilitates business growth by providing strategy, assessment, training, and implementation of services. These offerings are devised to foster enterprise assets reusability and consolidation, expenditure reduction, increased productivity and efficiency, and accelerated time-to-market. These goals are achieved through adoption of state-of-the-art technologies, such as business process modeling, service-oriented architecture (SOA), application architecture, and Cloud Computing.
Relevant Links:
sparxsystems.com/somf
modelingconcepts.com/pages/download.htm
cephas.cc/sitecontent/courses/ea-somf
Contact:
Sparx Systems Pty Ltd
Estelle Gleeson
Media Enquiries
marketing(at)sparxsystems(dot)com
Contact:
Cephas Consulting Corporation
Frank Truyen
866-433-3183
cephas(dot)contact(at)cephas(dot)cc
Contact:
Methodologies Corporation
Lisa Nathan
866-357-6248
info(at)ModelingConcepts(dot)com
###