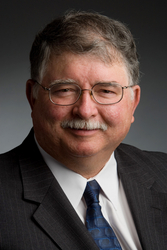 His dedication to his staff, students and community are admirable and his achievements are inspiring.
Reston, VA (Vocus) September 28, 2007
James Dierke, principal of Visitacion Valley Middle School in San Francisco, California, has been named the 2008 MetLife / National Association of Secondary School Principals National Middle Level Principal of the Year. The announcement was made today during a surprise ceremony at Visitacion Valley. Dierke has been at the helm of Visitacion Valley for eight years and has faced a number of challenges as principal, including high crime rates, low expectations for student success, high teacher turnover, excessive truancy and a significant suspension rate.
From the outset, Dierke decided to implement a plan focused on teaching classroom management; urging greater parental involvement; and establishing partnerships within the community. He also worked to build trust between the staff, students and parents. Although it took two years to see any true signs of improvement, the change was enough to generate momentum and Visitacion Valley slowly became a safe haven for students of all ages as the surrounding community continued to grapple with instances of violent crime.
On November 7, 2004, a gunman entered the school building. Teachers and students were threatened at gunpoint before the gunman's escape. Although authorities captured the person, parents could have demanded changes at the school. Instead, the parents demonstrated their faith in Dierke's leadership by not withdrawing any children from the school.
NASSP executive director Gerald N. Tirozzi stated, "Jim Dierke has given Visitacion Valley Middle School and the surrounding community a sense of hope that hadn't existed there for many years. He has put his heart and soul into making sure his students feel safe and secure in their school building and has developed a school climate that nurtures academic excellence. NASSP is proud to recognize him for his achievements."
Today, Visitacion Valley continues to make remarkable strides. Through an after-school tutorial program, started with the assistance of the Mayor's Office of Children and Youth, students are able to get help with their schoolwork and participate in recreational activities. In five of the last six years, student test scores have improved and the school has initiated programs for high-school visitation, college gear-up and gifted students. Dierke also worked with the City College of San Francisco to open a center for Visitacion Valley adults that offers day and evening classes in basic literacy and computer training. The school is now a beacon of hope in the community.
"We are pleased to recognize James Dierke for his leadership skills and success in creating a safe and engaging learning environment," said Thomas G. Hogan, Jr., senior vice president and head of MetLife Resources. "His dedication to his staff, students and community are admirable and his achievements are inspiring."
Sibyl Jacobson, president and CEO of MetLife Foundation added, "The MetLife/NASSP Principal of the Year program underscores the critical role principals play in developing high performance schools that benefit all students.."
Dierke will be honored during an awards banquet on October 27 in Washington, D.C. The search for the National Principal of the Year began in early 2007 as each state principal's association selected its State Principal of the Year. From this pool of state award winners, a panel of judges selected three middle level and three high school finalists. Then, a national middle level winner and a national high school winner were selected.
The six finalists each receive a $1,500 grant. The two national award winners receive an additional grant of $3,500. The grants are used to promote the advancement of learning opportunities for students or other related investments such as capital improvements, the purchase of technology-related equipment, or funding specific educational programs.
The National Association of Secondary School Principals and MetLife are strongly committed to supporting the visions of unsung school leaders. Each year the MetLife/NASSP State and National Principal of the Year programs focus attention on the outstanding work principals do in middle level and high schools across the country. These individuals are recognized for their accomplishments as high-achieving principals, all the while making a daily investment in our children's future.
For more information about the MetLife/NASSP State and National Principal of the Year programs and winners, please visit http://www.principals.org/awards or call Kristine Rzewnicki at 703-860-7238.
About NASSP
NASSP is the preeminent organization and the national voice for middle level and high school principals, assistant principals and aspiring school leaders. NASSP provides its members with the professional resources to serve as visionary leaders. NASSP promotes the intellectual growth, academic achievement, character development, leadership development, and physical well being of youth through its programs and student leadership services. NASSP administers the National Honor Society™, National Junior Honor Society™, and National Association of Student Councils™. For more information, visit http://www.principals.org.
About MetLife
MetLife Resources, a division of MetLife, provides retirement plan and other financial services to healthcare, education, and not-for-profit organizations. MetLife, a subsidiary of MetLife, Inc. (NYSE: MET) is a leading provider of insurance and other financial services to millions of individual and institutional customers throughout the United States. MetLife's long-standing commitment to education includes publishing the MetLife Survey of the American Teacher since 1984, and working with NASSP since 1988. Through its subsidiaries and affiliates, MetLife, Inc. offers life insurance, annuities, automobile and homeowner's insurance and retail banking services to individuals, as well as group insurance, reinsurance and retirement and savings products and services to corporations and other institutions. Outside the U.S., the MetLife companies have direct insurance operations in Asia Pacific, Latin America and Europe.
Contact:
Shana Kemp, NASSP
703-860-7344
Holly Sheffer, MetLife
212-578-4072
# # #