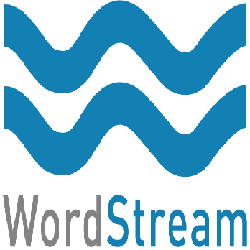 Boston, MA (PRWEB) November 14, 2012
WordStream Inc., a provider of search marketing software and PPC management solutions, is partnering with Hanapin Marketing to present a new free educational webinar, "Metrics That Matter for PPC" on Thursday, November 15, 2012 at 1 PM EST.
This free webinar will be presented by WordStream Founder Larry Kim and Sam Owen, Account Manager at Hanapin Marketing, who will teach you:

The 8 key PPC metrics, including Quality Score, wasted spend and impression share
Why these metrics are so important for campaign analysis
How to quickly find out how campaigns are performing
Many AdWords advertisers are overwhelmed by the vast array of numbers and data sets that can be used to analyze search marketing campaigns. Not all these numbers are essential for evaluating an AdWords account. This free PPC metrics webinar will help advertisers focus on what matters and understand which key metrics are most important for pay-per-click marketing.
Attendees of this webinar will learn which metrics provide the most insight for PPC campaigns and why these metrics are the most helpful for advertisers, letting AdWords advertisers gain better control over their campaigns and develop a more enhanced understanding of how to measure PPC progress.
Those attending the webinar will also have the opportunity to ask questions and get expert advice on tracking and analyzing AdWords campaign performance.
Learn everything you need to know about the essential PPC progress metrics – Sign up for the Metrics that Matter for PPC Webinar today!
About WordStream:
WordStream Inc. is a provider search engine marketing software, service, and research that help marketers get better results for their PPC and SEO efforts. WordStream's extensive Google keyword research provide insights such as industry benchmarks on the ad impressions, click through rate, cost per click, and average Google AdWords conversion rates. WordStream's insights are derived from data in the AdWords Performance Grader, a free tool which audits up to 40 hours of PPC performance analysis in 30 seconds or less. To date, the AdWords Performance Grader has assessed over 1 billion dollars of PPC spend. To learn more about WordStream, visit http://www.wordstream.com
Media Contact:
Laura Taylor
VP Acquisition & Experience Design
WordStream, Inc.
617.849.6124
ltaylor (at) wordstream (dot) com