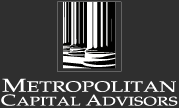 A ten-day turnaround is unheard of in the conduit world.
Dallas, TX (PRWEB) December 01, 2011
As soon as the ink dried on the loan documents on Friday, November 18, Metropolitan Capital Advisors' Todd McNeill and Scott Lynn were off to Washington to celebrate with Anthony Orso of Cantor Commercial Real Estate (CCRE) by attending that Sunday's Cowboys/Redskins game.
Similar to the Cowboys' critical overtime win, Metropolitan Capital Advisors (MCA) and CCRE grabbed a "fumble" from a competitive lender and funded the entire transaction in ten days from initial underwriting to closing.
The $6,900,000 permanent fixed-rate mortgage for the Highland Road Village Apartments, located on Cockrell Hill Road in Dallas, was closed on behalf of a Los Angeles-based ownership group. The owner approached MCA in early November to advise on the mortgage placement after a prospective Lender failed to close the loan.
"Will Flaa, Managing Director of Cantor's Dallas office, ran fast to complete due diligence and fund. A ten-day turnaround is unheard of in the conduit world," said MCA's Senior Director Todd McNeill, who quarterbacked the transaction on behalf of the Owner/Borrower.
"Our firm's relationship with Anthony Orso goes back over 20 years," said Scott Lynn, MCA Founder and Principal. "With that kind of depth, we knew if we handed the ball to the Cantor team, they would get it across the goal line."
ABOUT METROPOLITAN CAPITAL ADVISORS
Since 1992, Metropolitan Capital Advisors has closed in excess of $8 billion of debt and equity transactions. National Real Estate Investor Magazine recently ranked MCA #18 on its Annual "Best of the Best" Financial Intermediaries list for 2011.
###