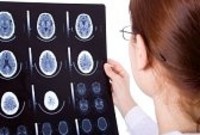 Standing For Excellence In Neuropsychology
Westborough, MA (PRWEB) November 20, 2010
Metrowest Neuropsychology Announces New Podcast on Traumatic Brain Injury (TBI): Recovery and Safety
Traumatic Brain Injury – TBI – is an injury to the brain due to the impact of some external force.
The two basic forms of TBI are closed head injury (as in many sports concussions), and open head injury (more common in higher-impact circumstances, such as car accidents and assaults, etc.).
TBI a significant public health concern, affecting thousands of people a day in the U.S.
Common symptoms following TBI include feeling dazed or disoriented, feeling nauseous, having headaches, associated seizures, fatigue, and mood or behavioral symptoms (such as depression, anxiety, agitation, etc.).
Other deficits in TBI can include slowed information processing; difficulty with attention or concentration; trouble planning and sequencing tasks; poor behavioral or emotional self-control; and lack of insight into one's difficulties. That is, persons with TBI often do not realize the nature and severity of their deficits after injury, no matter what professionals or family members tell them. They might think they can simply return to driving, or return to work, etc., when in fact a more gradual resumption of such activities, after careful evaluation and rehabilitation, is warranted.
One of the most common cognitive or mental symptoms in TBI is post-traumatic amnesia – failure to remember the impact, and poor memory for events or information occurring before and especially after the impact. The severity of post-traumatic amnesia is a good indicator of how severely the brain was injured, and is also considered a good overall predictor of how long it will take to more fully recover brain functioning.
http://Neuropsychological testing is critical for understanding how TBI has affected a person's thinking and memory abilities, and as a means to guide treatments.
Metrowest Neuropsychology provides testing and treatments for TBI to residents of the Boston and Metrowest, MA areas.
We are pleased to offer these neuropsychological services to persons of all ages, with TBI and other conditions (Autism, ADHD, LD, Dementia) at our newest office located conveniently at the junction of Routes 90 and 495, in Westborough MA.
At metrowestneurosych.com, anyone interested in finding out more about TBI in particular can do so by listening to the latest in our series of free podcasts, on TBI: Recovery and Safety.
This podcast was created by Dr. Jeff Gaines, clinical neuropsychologist and director at Metrowest Neuropsychology.
Dr. Gaines is available for free phone consultation on testing and treatments, as well as media interviews concerning TBI and other topics related to neuropsychology, by calling 617-223-1563, or emailing help@metrowestneuropsych.com
# # #