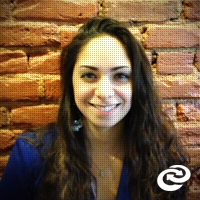 In our business, we need talent that understand how people are finding and interacting with businesses online
Bethlehem, PA (PRWEB) November 14, 2012
Metter Interactive, an agency specializing in Webcentric™ marketing, advertising, and technology, announced today, the addition of an associate account executive to their staff at their downtown Bethlehem office.
Katrina Sorrentino, a recent graduate of West Virginia University's advertising program, served as a member of Metter Interactive's paid internship program through the summer of 2012. Her primary responsibilities and areas of expertise are in content marketing and social media marketing – two services Metter Interactive specializes in. In addition, Katrina will support Metter Interactive's growing roster of B2B, industrial, and technology clients through the account leadership, creative, and technology teams.
"We're happy to be in a position to bring in recent grads and give young talent an opportunity through our ongoing paid internship program," said Michael Carroll, vice president of business develop and online visibility at Metter Interactive. "In our business, we need talent that understand how people are finding and interacting with businesses online, as well as, how to create and leverage assets in those mediums."
Metter Interactive is a digital marketing agency focused in B2B, technology, and industrial markets. The agency provides marketing services including online branding, search engine optimization and marketing, web design, website and mobile development, social media marketing, marketing automation, and analytics insights. For more information, visit http://www.metterinteractive.com.