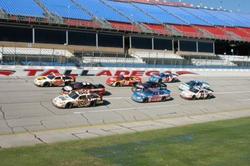 Fort Lauderdale, FL (PRWEB) December 17, 2009
From driving an authentic Nascar race car on a legendary superspeedway and a survival tour in the wilderness to a supermodel for a day session with one of Miami's leading photographers and spa packages, meventi offers last minute shoppers holiday gifts of experience in Florida for all ages. Night diving, relaxation treatments, a boudoir photography session and a variety of other sporting, flying, water, action, adventure, lifestyle and wellness packages range from $32 to $2500 (all sales tax included). With an extended holiday return policy until December 31st, meventi gift certificates are available via e-mail, online printing, overnight delivery or regular mail. The certificate comes in a stylish packaging with origami assembly, an elegant silver envelope or a gift box with silk bow. Gifts can be exchanged at no extra charge. For more information, please visit http://www.meventi.us or call (954) 514-7574. Upon activation, use promo code 1092987-03-652 to receive a $5.00 rebate valid until March 15, 2010.
About meventi:
Originally founded in Palma de Mallorca, Spain, meventi can now be found in five countries and is one of the leading providers for unique experience gifts. Gift certificates are tailored to fit each experience or event. meventi florida, which debuted in November is meventi marketing group's first United States Program.
###