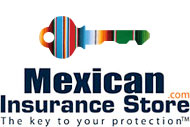 The border definitely isn't the place to buy Mexican auto insurance if you care about convenience, savings, and reliability.
Perris, CA (PRWEB) January 24, 2012
Mexican Insurance Store.com, the leading online source of Mexican auto insurance, continues to provide a viable alternative to buying coverage at the U.S.-Mexico border. The company recently announced that 2011 was its most successful year yet. 2012 is also already off to a record-breaking start for the online insurance provider. For years, the only place to buy car insurance was at the border, where shacks sold policies and didn't face any competition. While Mexican Insurance Store isn't the only online provider of Mexican auto insurance, it continues to be among the most popular and successful ones. "We're tickled to learn that our sales are stronger than ever," says Linden Gray, the president of Mexican Insurance Store. "Clearly, people vastly prefer to buy their insurance online than at the border."
In 2011, Mexican Insurance Store made many important upgrades and changes to ensure its ongoing success. The company revamped its website and streamlined its online ordering process. "We are committed to making it as easy as possible for people to get the Mexican car insurance they need," says one Mexican Insurance Store employee. "The border definitely isn't the place to buy car insurance if you care about convenience, savings, and reliability." In addition to having a streamlined ordering process, the Mexican Insurance Store website offers instant quotes that allow people to find the lowest possible rates for this type of coverage.
Another important change that Mexican Insurance Store.com made in 2011 revolved around social media. The company became active on popular sites like Facebook and Twitter. In doing so, it made itself more available to existing customers and prospective customers alike. "The response has been overwhelmingly positive," notes the employee. "It's another example of the superior level of service that we provide. At the border, you're just not going to get that kind of care or attention. You'll be lucky if you even end up with a halfway decent insurance policy, for that matter."
In addition to drawing in many new customers, Mexican Insurance Store has been wildly successful in retaining existing ones. "I ordered Mexican auto insurance online for the first time last spring," says one customer. "Fortunately, I bought it from Mexican Insurance Store. Prior to that, I'd been purchasing it at the border. When I discovered how much quicker, easier and cheaper it was to buy online, I knew I'd never buy it at the border again. I'm going back to Mexico in a few months, and I'll definitely be purchasing my insurance online from Mexican Insurance Store."
Mexican Insurance Store's success doesn't show any sign of slowing down. The company is hoping to snare even more of the business from the shacks that are lined up along the U.S.-Mexico border. "We've been giving those shacks a run for their money," says Gray. "We fully intend to keep at it even more in 2012." The company has not yet revealed any concrete plans for the upcoming months, but Gray promises that many additional upgrades are in store. "To stay on top, we have to continually offer new features, better prices and superior "A" Rated insurance," he says. "We have no plans to quit doing that, and we're excited to see how 2012 unfolds."
About Mexican Insurance Store.com
Mexican Insurance Store is the largest provider of Mexican Auto Insurance in South California's Inland Empire, the 3rd most populous metropolitan area in California. The company offers a variety of Mexican Car Insurance policies online and provides policies to Canada and US travelers nationwide. Self-service policies are purchased and printed instantly by customers or created by Mexican Insurance Store and emailed or faxed to customers in minutes at no additional charge.
For additional information call 888 800 9988 from US or Canada or 001-881-800-9988 from Mexico or 951-657-4220 Direct.
Contact:
Mexican Insurance Store
service(at)mexicaninsurancestore(dot)com
3819 Saint Austell Way
Perris, CA 92571
Fax 626 638 3255
###