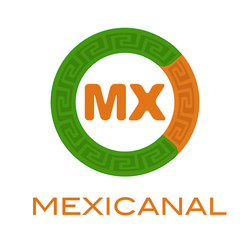 With Miguel Turriza, we have not only been able to offer information about the wave of violence that is currently sweeping Mexico, but also wide coverage of the daily activities of border towns, so that Mexicans on both sides of the border can stay up to the minute on what is happening in their communities
Atlanta, GA (PRWEB) February 19, 2009 -
Thanks to the efforts of its reporter Miguel Turriza, MEXICANAL's news program MX24 Noticias has obtained exclusive images of a bloody confrontation between the Mexican security forces and alleged drug traffickers.
Risking his life, Turriza and his cameraman, Juan Partida, covered the event on Tuesday as it occurred in the city of Reynosa, on the Texas border. Turriza and Partida recorded dramatic images of the crossfire from an elevated vantage point. Following the shooting, the MEXICANAL correspondent saw more than 15 people scattered on the ground. The authorities have confirmed the deaths of 10 people at this time.
"Journalistic work must be done in the face of any obstacle or risk," said Turriza, who, for the past two years, has been a MEXICANAL correspondent. Turriza also works in Reynosa as the News Director of Cablecom, which, along with Castalia Communications of Atlanta, owns MEXICANAL.
"Miguel's bravery and his dedication to journalism are admirable," declared the General Director and Vice President of MEXICANAL, Maruchi Urquiaga. She added that, in spite of the violence, MEXICANAL would uphold its decision to offer daily coverage of the conflict-ridden border to its viewers in the United States and Mexico.
"With Miguel Turriza, we have not only been able to offer information about the wave of violence that is currently sweeping Mexico, but also wide coverage of the daily activities of border towns, so that Mexicans on both sides of the border can stay up to the minute on what is happening in their communities," said MEXICANAL's News Director, Edwin Vidal.
Reporter Miguel Turriza is available for interviews about his ordeal, and additional footage is available at http://www.mexicanal.com/video.
About MEXICANAL® Network
The MEXICANAL Network, a television channel formed jointly by Cablecom, from Mexico, and Castalia Communications, from Atlanta; provides Mexicans living in the United States with news and entertainment programming from their hometowns. The Network's lineup features the best programming from public broadcasters, independent producers, and local access stations in various regions across Mexico including Guanajuato, Jalisco, Michoacan, Guerrero, State of Mexico, Aguascalientes, Campeche, Yucatan, Hidalgo, Nuevo Leon, Sonora, Oaxaca, and San Luis Potosi.
###