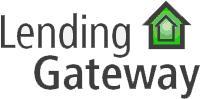 Our unique relationships with international lenders, hedge funds, industry contacts, and individual investors are key in getting challenging deals funded quickly whether the property under development is in the US or Mexico
San Diego, CA (PRWEB) January 14, 2008
LendingGateway.com is pleased to announce additional financial services including funding preconstruction and commercial loans in the United States, Mexico and Costa Rica. The addition of domestic and international commercial lending allows LendingGateway.com to service virtually any financial sector including credit debt repair, auto financing, insurance, tax debt relief, home purchase and refinance, and now international and domestic pre-construction and commercial loans.
"Our unique relationships with international lenders, hedge funds, industry contacts, and individual investors are key in getting challenging deals funded quickly whether the property under development is in the US or Mexico," remarks Alexander Capio, CEO of LendingGateway.com. "Our network offers us some really flexible and rapid financing of virtually any type of property in the US, Mexico, or Costa Rica. We're currently building out a European operation so we can become a truly international operation."
In addition to negotiating commercial loans and funding domestic residential loans, LendingGateway.com provides leads to the mortgage industry. "Of course we are still a major lead generator for mortgage and finance verticals including mortgage purchase and refinance, debt consolidation, auto finance, tax debt help, and various types of insurance," explains Sales Executive Ashley Noonan, "we continue to sell real time leads to the industry. Many of my client companies depend on our marketing efforts for their survival. We still provide a lender directory for consumers to shop as well as sending quality leads to banks, lenders, branches, and loan officers. And now, with all the marketing we're doing for commercial loans we are signing up lots of commercial lenders on both cost per lead and revenue share models to provide them with inbound calls."
LendingGateway.com's unique lender and investor relationships allow for funding of international loans in Mexico and Costa Rica up to $300 million and funding of domestic commercial loans up to $150 million. The company plans on being able to fund internationally up to $500 million by Q2 2008 as they add more investors and hedge funds to their list of partners.
Companies and individuals seeking help with a commercial loan simply fill out a short commercial loan application. Companies and individuals who are looking to put together funding in Mexico or Costa Rica can apply for an international loan here. LendingGateway.com's proprietary software quickly matches the party applying with a lender who will be able to fund the loan in the most advantageous and timely manner.
LendingGateway.com is a privately owned online advertising company working with lenders and consumers. Borrowers can get help with their loans by visiting http://www.lendinggateway.com/apply.html and completing the short application. Lenders interested in the free listing or finding out more about LendingGateway.com's premium services should visit to sign up for lender services or call toll-free (888) 278-4792.
###