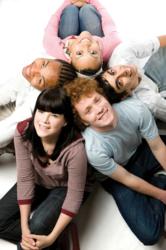 STDs cost the United States' health care system as much as $17.0 billion annually.
Wilkes-Barre, PA (PRWEB) March 30, 2012
Approximately 19 million new sexually transmitted infections occur every year in the United States – and almost half of these are among young people aged 15 to 24, according to the Centers for Disease Control and Prevention (CDC). During STD Awareness Month this April, Maternal & Family Health Services, Inc. (MFHS) encourages all sexually active women and men to get tested annually, learn about the risks and practice safer sex to reduce the risk of transmission of STDs.
Sexually transmitted diseases (STD) pose a serious public health threat to Americans – particularly young women, African Americans, and individuals living in poverty or who have limited access to healthcare. STDs cost the United States' health care system as much as $17.0 billion annually.
STDs such as chlamydia and gonorrhea are major causes of infertility among women. These and other common STDs can increase the risk of HIV transmission for both women and men. There are many effective ways to prevent, diagnose, and treat STDs. STD screening and early diagnoses are vital to prevent serious health consequences and increased transmission.
Screening is particularly important since many STDs often have no signs or symptoms. Maternal and Family Health Services provides confidential and affordable screening services throughout its 15 county service area in Pennsylvania. Adolescents and adults are both eligible for the family planning program and a sliding-fee scale ensures that anyone in need can be served. The MFHS family planning program also provides access to contraceptives and education and information for planning pregnancies and preventing disease. Those interested in testing can call any of the MFHS family planning locations directly, or call 1-800-367-6347 for more information or to make an appointment at their local health center.
Maternal and Family Health Services is a non-profit health and social service agency celebrating 40 years of service to Pennsylvania women, children and families. The agency oversees a network of health and nutrition centers in 16 Pennsylvania counties, serving over 125,000 people each year through the following programs: Women, Infants and Children (WIC) Nutrition Program; Family Planning Program; Healthy Beginnings Plus Prenatal Program; the Nurse-Family Partnership Program and the HealthyWoman Cancer Screening Program. For more information, visit http://www.mfhs.org, or call 1-800-367-6347.