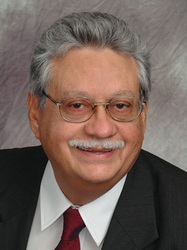 We will remain in the middle of opportunities, resist challenges that impact our mission and vision and move swiftly in the direction of our Strategic Plan and circumstances dictate
Orlando, FL (PRWEB) June 17, 2009
The Mid-Florida Regional Multiple Listing Service (MFRMLS) is proud to welcome Carlos A. Fuentes as its new 2009-2010 President. A full-time Realtor at VET Realty in Tampa, Fuentes presides over the Board of Directors which oversees the operations of the Multiple Listing Service.
Fuentes brings a wealth of experience to the leadership of MFRMLS. He has served on the Board of Directors since 2006. During his time on the board, he has actively participated in the growth of the Mid-Florida Regional MLS service area into southwest Florida, most recently into DeSoto County.
Apart from the MLS, Fuentes has served as the 2007 President of the Greater Tampa Association of Realtor (GTAR) and a Director of the National Association of Realtors (NAR) in 2008. He currently serves as the NAR Regional Coordinator for North and Central America and the Caribbean, a 2009 Director at the Florida Association of Realtors (FAR) and the International Operations Committee, and is a member of the NAR International Speaker Cadre. He holds the Transnational Referral Certification (TRC) and is a TRC Certified Instructor. Recent honors include the NAR 2003 International Outreach Effort Award and the 2006 President's Liaison Award, attesting to his international real estate experience. He has also received the GTAR 2008 Deal of the Year Award.
For the past quart-century, Fuentes has been heavily involved in commercial real estate as a corporate manager, operations officer, consultant and Realtor. He is an accredited Certified Commercial Investment Member (CCIM) and Certified International Property Specialist (CIPS).
Fuentes is looking to expand MFRMLS's out- reach within the upcoming year by providing specialized services to specific groups, such as commercial real estate practitioners, appraisers and property managers.
"We will remain in the middle of opportunities, resist challenges that impact our mission and vision and move swiftly in the direction of our Strategic Plan and circumstances dictate," affirms Fuentes during his inaugural speech.
The Mid-Florida Regional Multiple Listing Service is owned by 13 Realtor associations in 10 counties and has approximately 30,000 members with more than 100,000 listings. Homebuyers can log on to MyFloridaHomesMLS.com to find the most up‐to‐date information on home listings in central and southwest Florida, including open houses, short sales, pre‐foreclosures and foreclosures.
# # #