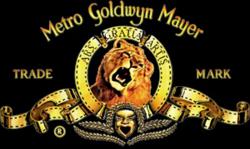 These new appointments are a key part of our strategy to grow our television business globally, said Roma Khanna, MGM President Television Group and Digital.
Los Angeles, CA (PRWEB) July 18, 2011
MGM today announced the appointment and promotions of four executives in the studio's growing television department. Vicky Gregorian has been named Senior Vice President, Domestic Television Distribution; Susan Hummel has been promoted to Senior Vice President, U.S. Basic Cable and Canada Television; Damien Marin will serve as Senior Vice President, Pay Television and Digital Media; and Vinicio Espinosa has joined the studio as Vice President, Latin American Television Distribution. The announcement was made by Roma Khanna, MGM's President Television Group and Digital.
"These new appointments are a key part of our strategy to grow our television business globally. I am so pleased to see such a strong executive team assembling. I am looking forward to working with Susan, Damien, Vicky and Vinicio along with the rest of Chris and John's teams as we deliver growth around the world," said Khanna.
Gregorian will spearhead sales of MGM Television's syndicated product, including feature film packages, "Stargate Universe," "Stargate Atlantis," "Outer Limits," and third party acquisition sales, including "Cash Cab," throughout the U.S. She will also oversee national sales of the studio's digital networks THIS TV and ME TV nationwide, in addition to supervising regional sales managers in the Los Angeles, New York and Dallas markets.
Hummel will be responsible for all Canadian television distribution including pay, digital, free and basic, in addition to the sale of MGM television properties to U.S. basic cable operators. Marin will continue to manage on demand and digital media distribution, while taking on the studio's domestic pay television sales in his new role. Marin will also support Hummel in U.S. basic cable sales. Along with Gregorian, they will report to John Bryan, the studio's President of Domestic Television Distribution.
Espinosa will oversee television efforts in Latin America for MGM, with a focus on expanding and strengthening the studio's presence in the region, in addition to servicing existing buyers in pan-regional pay TV, basic cable and free TV. He will report to Chris Ottinger, MGM's recently appointed President of International Television Distribution and Acquisitions.
"The talent, expertise and tenacity of these four executives will not only bolster MGM Television, but allow us to be increasingly dynamic in an industry which continues to change and evolve," said John Bryan, President of Domestic Television Distribution and Chris Ottinger, President of International Television Distribution and Acquisitions.
A veteran TV executive and leader, Gregorian's vast experience spans 30 years in the industry. Prior to joining MGM Television, she was the Senior Vice President of Domestic Distribution at Litton Entertainment, an independent television distribution company. Gregorian has also served as Executive Vice President and National Sales Manager at Program Partners Inc., where she was instrumental in positioning the company with multimillion dollar commitments in cash license fees for its 2009-2010 seasons. Previously, she ran the syndication division of New Line Cinema, where her department sold more than 300 New Line feature films to hundreds of television stations across the country.
Hummel previously served as both Senior Vice President of North American Television Distribution, and Vice President of Canadian Television Distribution for MGM. She was formerly the VP of Television Distribution for Canada's Alliance Atlantis Motion Picture Distribution, and has worked in acquisitions and programming with Comedy Central and Nickelodeon, in addition to working in marketing at Twentieth Century Fox Studios.
Formerly VP of Worldwide On Demand and Digital Media for MGM, Marin has been responsible for maximizing the distribution of MGM's full product catalog, in addition to leading the studio's exponential growth in digital media distribution. Prior to joining MGM, Marin was the Director, Worldwide TV & Home Video Distribution for Showtime Networks where he oversaw the sales and strategic planning for the worldwide distribution of original programming. Marin holds an MBA and JD from the University of Southern California and has also worked as the Vice President of Corporate Strategy for Wells Fargo.
Espinosa re-joins MGM from Corisco Films, a Brazilian motion picture production company where he served as COO. At Corisco, he was responsible for establishing the company's operations in Rio de Janeiro, as well as developing relationships with creative talent and overseeing the development of seven feature length motion pictures currently in pre-production. Prior to Corisco Films, Espinosa worked with MGM's Corporate Development team. Espinosa started his career at JP Morgan Chase in New York City, followed by IB Partners in Santiago, Chile, where he covered M&A transactions in Latin America.
About Metro-Goldwyn-Mayer Studios Inc.
Metro-Goldwyn-Mayer Studios Inc. is actively engaged in the worldwide production and distribution of motion pictures, television programming, home video, interactive media, music, and licensed merchandise. The company owns the world's largest library of modern films, comprising around 4,100 titles. Operating units include Metro-Goldwyn-Mayer Studios Inc., Metro-Goldwyn-Mayer Pictures Inc., United Artists Films Inc., MGM Television Entertainment Inc., MGM Networks Inc., MGM Distribution Co., MGM International Television Distribution Inc., Metro-Goldwyn-Mayer Home Entertainment LLC, MGM ON STAGE, MGM Music, MGM Consumer Products and MGM Interactive. In addition, MGM has ownership interests in domestic and international TV channels reaching over 130 countries. For more information, visit http://www.mgm.com.
###