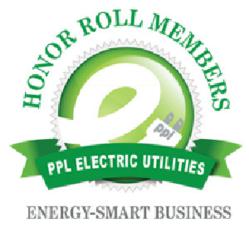 "The team should be proud of their efforts to save energy. Saving energy not only helps reduce our carbon footprint, but also saves the company money; savings that we can pass along to our customers." Stan Sullivan, President MIWD Eastern Division
Gratz, PA (PRWEB) December 14, 2012
MI Windows and Doors, Inc., has been added to the PPL Electric Utilities' E-Power Energy-Smart Business Honor Roll for upgrading lights and other fixtures in the manufacturing facility.
The Gratz manufacturing plant recently upgraded to energy efficient T8 bulbs and fixtures, which will help to reduce energy usage at the facility. Motion detectors were also installed in key areas to also save energy.
The E-Power Energy-Smart Business Honor Roll was developed to recognize local business, institutions and non-profit organizations for taking measures to become more energy efficient.
The organizations are then listed in a directory of Honor Roll Members on the PPL website. The members are also able to utilize the Honor Roll logo to show their participation in the program.
MI Windows and Doors, Inc. is one of the nation's largest manufacturers of vinyl, aluminum and composite windows and doors. With plants across the country, MIWD provides energy efficient windows and doors tailored to individual regions throughout the United States. For additional information about MI Windows and Doors, visit http://www.MIWD.com