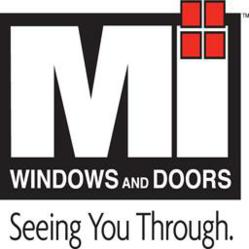 Our commitment to making quality products and delivering them accurately and on-time has never been stronger.
Pete DeSoto, Chairman
Gratz, PA (PRWEB) January 22, 2013
MI Windows and Doors today announced a formal ownership transition plan to be led by the current management team at MIWD. The management team, along with the support of Pete DeSoto and ShoreView Industries, has successfully completed a transaction to purchase MI Windows and Doors.
Pete DeSoto, an industry veteran of more than 50 years, will become Chairman of the newly formed entity. Matt DeSoto has been elected President and Chief Executive Officer of the business. Mike DeSoto will take on the role of Chief Operating Officer (COO) and Stan Sullivan will take on the role of Chief Sales and Marketing Officer (CSMO).
"As MI Windows and Doors continues its long tradition of providing quality products to the housing market, I am pleased to hand over the reins to our seasoned management team whose drive and significant expertise in the fenestration industry will advance our continued growth as a leading manufacturing company," said Pete DeSoto. "I am proud that our team members at MIWD have made an indelible mark in providing best-in-class products to the building industry. Our commitment to making quality products and delivering them accurately and on-time has never been stronger. Moving forward, I am anxious to work with the management team to accelerate our efforts of being an industry leader."
MI Windows and Doors has partnered with Minneapolis-based ShoreView Industries to complete an ownership transition of the 60 year old building products manufacturer. As a result of the transaction, ShoreView Industries will hold a significant minority interest in MIWD.
Brett Habstritt, Partner at ShoreView Industries, will join the MIWD board, and is enthusiastic about the prospects for growth. "MIWD is an industry leader and we feel that the timing could not be better to assist in the next phase of growth for the business. We are truly excited to be partnering with the MI Windows and Doors management team and Pete DeSoto on this opportunity," he said.
Matt DeSoto echoed the excitement felt about the future of MIWD, "We are quite honored with the opportunity that has been provided to us and feel very fortunate to have the best team members, customers, and suppliers in the industry. Furthermore, our entire team is thankful to have the vast experience of Pete DeSoto and the ShoreView team behind us."
About MI Windows and Doors:
MI Windows and Doors is one of the nation's largest suppliers of energy efficient vinyl, aluminum, and composite windows and doors. With plants across the country, MI offers a broad spectrum of windows and doors backed by exemplary customer service. For additional information about MI Windows and Doors, visit http://www.MIWD.com
About Shoreview Industries:
Based in Minneapolis, ShoreView Industries manages $600 million in private equity funds. ShoreView invests in established companies with operations in North America, across a wide range of industries. ShoreView structures a variety of acquisition, recapitalization and build-up transactions, typically in businesses with revenues ranging between $20 million and $300 million. For more information about ShoreView industries, visit http://www.shoreviewindustries.com