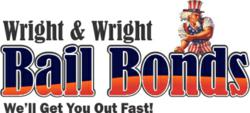 We are a professional Miami Bail Bonds agency that understands your rights.
Miami, FL (PRWEB) September 27, 2012
Wright & Wright Bail Bonds agency is "Going Green!" Global Warming, Preventing Planetary-Wide Pollution, Saving the Ozone Layer, Reducing Carbon Footprints, etc. are all problems and issues that have increased drastically in importance over the past several decades, along with the measures people are taking and the movements being made to help "Save the Earth." These vital concerns are extremely important to the staff at Wright & Wright Bail Bonds located in Miami, Florida, and are only a few of the many reasons they have decided to "Go Green."
Wright & Wright Miami Bail Bonds just launched their new website and one of its convenient and impressive features is the "All New Automated Application System" making it even easier than before to Bond a Loved One out of Jail; plus clients will actually be contributing to the "Saving the Planet" movement at the same time! By implementing this new online system, these Leaders in the Miami Bail Bonds Industry and their clients will not only be reducing the amount of energy, ink, paper, etc. used each and every time a single bond is processed, but they will also be making an enormous Positive imprint into the environment, instead of a Negative "Carbon" one!
There is a multitude of benefits from this new, bilingual (English and Spanish) feature on their new revamped website. Normally when "Bonding Out" a loved one, the client needs to drive to the Jail and/or to Wright & Wright Bail Bonds' office for a meeting with a Bail Bond Agent to complete all necessary documents and applications. After this has been completed, the client would then need to wait for the paperwork to be processed (typically 4 – 8 hours) either at the Jail or he or she may decide to drive back home, then drive back once again to the Jail to pick up his or her loved one. So, rather than causing pollution emissions by driving, wasting time, gas, money, energy, ink, and paper, as well as the many other negative effects to the environment, now all the client needs to do is submit their information using the New Automated Online Application with just a simple click! Once the licensed Bail Bond Agent receives all the information needed to be able to approve the bond via the Internet rather than in person, he or she will be able to process the bond within minutes.
This Bail Bond Agency believes that this "Green" attitude and environment creates a healthy workplace for employees, reduces unnecessary waste, and promotes the fact that well known businesses and popular agencies play huge roles in setting positive examples for the public and leading the way for social change. The staff's projected estimations are: they will reduce wasteful printing and faxing by 35% with their new system, they will reduce their "Carbon Footprint" by 15% during the first year, and these numbers, as well as the benefits, will continue to increase steadily as technology advances. They will also be reducing the amount of paper used by approximately 50%. This new automated system has many additional excellent features including but not limited to: a Secure Server and Database to which all client applications will be uploaded and saved, Electronic Files for clients that will replace the massive piles of printed sheets, and finally, it will also "Alert" the Defendants, the Defendants' attorneys, and any other involved people via Texts or Email messages informing them of the following: Upcoming Court Dates, Upcoming Payments, and Check-in Reminders.
Wright & Wright Bail Bonds has been deemed one of the best agencies in the industry and they take immense pride in this stellar status. They have gained and maintained their excellent reputation not only through their proficiency, success, and dedication, but also because they are always and continually striving for improvement and advancement and always working towards achieving the best possible ways to best serve their clients (who are always their number one priorities). For example, one of their new "Green" projects that will be launched within the next few months is an amazing Mobile Application that will actually allow clients to Bond Out their loved ones, even when they are on the go! One thing is for sure, this devoted Bail Bond Agency never ceases working diligently to remain at the very top of the Miami Bail Bonds industry, again, always striving for the absolute best!
Media Contact:
Leslie Wright
http://www.wefinancebailbonds.com
Email: lesliewright (at) miamiflbailbonds (dot) com
Phone: 305-381-5245