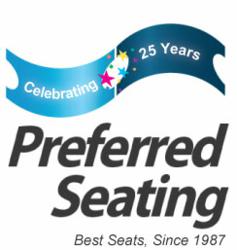 Sacramento, Ca (PRWEB) June 04, 2013
After demolishing the Indiana Pacers last night fans started locking in Miami Heat tickets right away for the 2013 NBA Finals against the resting San Antonio Spurs. Preferred Seating Tickets saw an upsurge in ticket sales immediately after the Heat won the Eastern Conference Championship even though it was already after 11pm. This will be the third time in a row for the Heat to be in the NBA Finals and they look more than ready to compete with the San Antonio Spurs with the advantage starting off this Thursday on home court at the American Airlines Arena.
The Heat don't have a lot of time to rest up before game one of the NBA Finals and advantage or not the Spurs have already had a week off to prepare.
San Antonio Spurs NBA Finals tickets have been selling well with fans hoping the Pacers would give them an easier time in the Finals if they had prevailed over Miami. For the first home games at the AT&T Center the San Antonio Spurs ticket prices are running just over $200 per ticket, about 30% cheaper than in Miami for the home games. The last time the Spurs were in the NBA Finals in 2007 they took out the Cleveland Cavaliers in four games but last year it was the Oklahoma City Thunder that knocked them out in the Conference Finals.
This year's NBA Finals will pit the much younger Miami Heat starting lineup against the aging stars of the San Antonio Spurs. LeBron James, Dwayne Wade and Chris Bosh are working on a dynasty while the thirty six year old Tim Duncan leads the team with the not so young Tony Parker and Manu Ginobili who together have won three NBA Championships in the last 10 years.
One of the unique benefits of buying tickets for the NBA Finals at Preferred Seating is that fans can find transparent ticket pricing without hidden service charges. There's nothing more disappointing for fans when trying to compare prices for an already expensive ticket, than to find you're being asked to pay an additional 25% more than the listed price.
Since 1987 Preferred Seating Tickets has been putting fans in the best seats for the NBA Finals whether it's center court seats or courtside for an experience of a lifetime. Every 2013 NBA Finals ticket is guaranteed and available by phone or online at PreferredSeat.com.