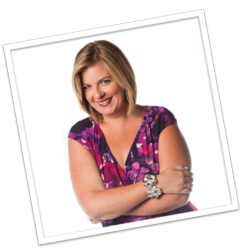 "We are organizing trade shows around the country and are working with several organizations to help us find speakers for our events. Our
experience with Miami Public Speakers has been fantastic" - Nina Neuschuetz, Director of Marketing for JK America
Miami, Florida (PRWEB) February 21, 2013
Miami Public Speakers worked closely with the JK America team to learn more about their needs, wants and goals. The Miami speakers bureau then made a specific recommendation on which speaker would be a fit. Miami Public Speakers recommended Luly B and felt like she would be the best speaker for their needs, goals and would appeal the most to their audience. Luly B is a mom entrepreneur and motivational speaker that related well with their audience.
Luly B was such a hit as their business motivational speaker at the Orlando Conference that she was asked to speak at their Charlotte, Seattle and Las Vegas conference.
JK America has been a loyal client and supporter of Miami Public Speakers from the very beginning. When JK America's Director of Marketing Nina Neuschuetz was asked about her experience with the speakers bureau she said:
"We are organizing trade shows around the country and are working with several organizations to help us find speakers for our events. Our experience with Miami Public Speakers has been fantastic and we value the smooth and efficient communication."
"Jeff at Miami Public Speakers took the time to listen to our requirements and recommended Luly B. as a speaker for us. Luly turned out to be a perfect fit and she connected with our audience in ways only very few presenters have before."
JK America has now hired Miami Public Speakers for the 4th straight time. Miami Public Speakers will be responsible for booking the public speaking talent for their 2013 JK-North America West Coast Tanning Expo in Las Vegas.
This is JK America's biggest show of the year with over 500 people expected in attendance. Miami Public Speakers will be booking their Keynote Speaker as well as their featured business speaker.