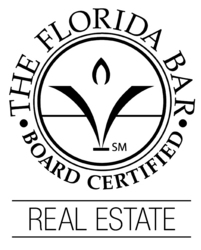 Foreclosed properties offer great deals for international real estate buyers, but they must also be careful of problems
Miami Beach, FL (PRWEB) March 1, 2009
Real Estate Attorney and international real estate broker in Miami Beach, Florida, Christian N. Folland, Esq, utilizes a specialized combination of legal and Realty knowledge to assist the recent surge in Chinese and other international buyers interested purchasing Miami, Florida real estate at discount prices though pre-foreclosure or foreclosure transactions. Miami Beach, Florida, has always had strong interest from international real estate investors, visitors and buyers, many now ready to take advantage of the foreclosure prices to buy a second home for vacation or for a child to attend the university.
"Always hire a real estate attorney when purchasing a foreclosure property," stresses Folland, who, with his staff, assist buyers from start to finish in any real estate transaction, from viewing, choosing, and submitting an offer on a home or condominium, to completing the closing of the transaction.
"All real estate in Miami and Miami Beach is priced very well right now, especially foreclosure properties," notes Folland, who has many international real estate clients interested in Miami and Miami Beach, Florida, real estate, who have been waiting for the real estate bubble to burst. According to many Realty publications, real estate in Miami and Miami Beach, Florida is now priced at year 2000 to 2002 prices, making purchasing waterfront property in Miami a deal for anybody interested. Both foreign and domestic buyers have been rushing to South Florida, particularly Miami Beach, to get a great deal on waterfront Miami Beach condominiums.
Foreclosed bank-owned property, or REO properties, often sell very quickly, and usually to the cash buyers explained Folland, whose buyer clients are often competing with ten or more other offers. "Cash is King when buying foreclosed Miami Beach real estate," stated Folland, who often instructs clients to make a fair offer if they really want the property, because arguing over two or three percent on the price can lose the deal.
"Foreclosed properties offer great deals for international real estate buyers, but they must also be careful of problems," warns Folland, who advises clients of the potential issues with every property before drafting up a Florida real estate sales contract. Folland's services as a Florida Bar Board Certified real estate attorney are a very important part of the process, because distressed properties may have hidden mortgages, liens, legal issues, and other problems, including substantial increases in maintenance assessments due to the high number of foreclosures in a building or neighborhood.
Christian N. Folland, Esq. and the staff at Folland & Associates, LC and South Pointe Title Company provide legal, closing, and Realty consultations and will work with international real estate clients to find an appropriate property and guide them through their real estate transactions. Hear what clients have to say: South Pointe Title Company Client Testimonials.
###