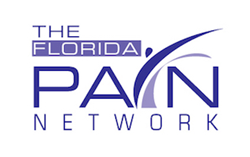 Most patients go home the same day after the minimally invasive discectomy, and achieve pain relief over 90% of the time!
Miami, Florida (PRWEB) October 22, 2015
Top Miami Spine Surgeon, Lawrence Alexander MD, is now offering minimally invasive spinal discectomy procedures. The procedures involve minimal blood loss and downtime, with most patients going home the same day. Call (877) 927-7525 for more information and scheduling.
Millions of patients every year suffer from sciatica due to a herniated disc pinching on a nerve root, which often leads to considerable pain and disability. An unfortunate few end up not responding to conservative treatment, and need to have surgery performed for relief.
Dr. Lawrence Alexander is a Board Certified Miami spine doctor who offers the most minimally invasive procedures available for achieving relief. Through a tiny tube, the piece of disc pinching on the nerve root is removed. The procedure involves a very small incision, about the size of a penny. In addition, minimal tissue disruption occurs, which minimizes blood loss and downtime.
Dr. Alexander has been performing minimally invasive procedures for scoliosis, degenerative disc disease, spinal stenosis and spinal fusion procedures for years. With the new advancements in the tubes and visualization possible for discectomy procedures, it is now possible to safely perform the minimally invasive microdiscectomy procedures.
At the Alexander Bone and Spine Institute, patients are offered all forms of conservative treatment first, which may include epidural steroid injections and medications. Surgery is implemented as a last resort.
Most insurance is accepted at the practice, simply call (877) 927-7525 for more information and scheduling.