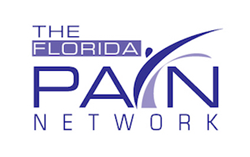 Lumbar disc replacement offers low back pain relief and allows you to keep your full range of motion!
Miami, Florida (PRWEB) October 05, 2015
Top Miami spine surgeon, Lawrence Alexander MD, is now offering artificial lumbar disc replacement. Outcomes for those with back pain due to degenerative disc disease have been incredible with the FDA approved devices. Call (877) 927-2525 for more information and scheduling with the best spine surgeon Miami trusts and respects.
Spinal fusion procedures are fraught with potential problems including post-surgical degeneration of the adjacent levels. This may lead to the need for additional procedures due to considerable pain and instability. With the FDA's approval of the lumbar artificial disc, patients can now maintain the mobility of their low back and avoid this adjacent segment degeneration from occurring.
For those who undergo the lumbar disc replacement, patients are able typically able to return to normal activities within just a few months. The disc replacement is made out of the same types of materials as hip and knee replacements, and integrate amazing well with one's own anatomy.
Along with offering lumbar disc replacement, Dr. Alexander is an expert in over ten minimally invasive procedures. These include procedures for adult scoliosis, disc herniation, spinal stenosis, vertebral compression fractures, and spinal arthritis.
Most insurance is accepted at Alexander Bone and Spine Institute, simply call (877) 927-7525 for more information and scheduling.