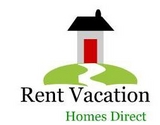 Homeowners can List on 83 Sites with one form for 99.00 a year. All 83 calenders update one form
Miami Florida (PRWEB) September 08, 2011
Rent Vacation Homes Direct opened a store in Miami Florida Under franchise Rent My Vacation Home (RMVH Network)
Rent Vacation Homes Direct dot com located at 8306 MILLS DR, Suite 178, MIAMI, FL. 33183-4838 phone 305-692-0127. The store was opened today with the mascot Mr. Sunny who gave out shirts to all who were there.
When Homeowners are trying to find Miami Fort Lauderdale homes for rent, start with Rent Vacation Homes Direct dot com. This site offers you one of the best resources for locating houses for rent in the Miami Fort Lauderdale metro area, FL. Take advantage of the site's many services and featured links to make homeowners for rent in Miami, FL search simple and easy. Browse great houses for rent in Miami or home rentals in Fort Lauderdale at your leisure.
Rent Vacation Homes Direct dot com user-friendly internet site will also provide you with rental listings on apartments for rent, condos, lofts, townhomes and duplexes in the greater Miami Fort Lauderdale Florida area. Best of all our service is only 99.00 a year for 83 Sites and offices.
Homeowners can List on 83 Sites with one form for 99.00 a year. All 83 calendars update one form.
This Rent My Vacation Home dot com web site has a Homeowner Credit Card Calendar Check out System with no charge to the Homeowner from Rent My Vacation Home. Travel Guard with no charges to the Homeowner is available to the renter. The Network has 5,000+ People to the web site every day.
The Homeowners subscription is completely risk-free on rentmyvacationhome.com. We are so confident that you'll receive bookings from our site, they guarantee Homeowners success. When Homeowners list property, it is guarantee that they will receive at least one booking or money back
###