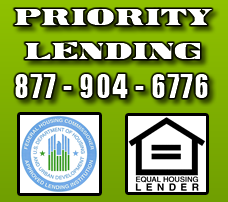 With Real Estate Prices at rock bottom in the Miami area and low mortgage rates put out by the fed, there has never been more opportunity and a Miami home purchase
Miami, Florida (PRWEB) August 17, 2011
Priority Lending, a group of highly experienced Miami Mortgage Brokers working together as one Miami Mortgage Company, announces that they can find qualified buyers, or homeowners looking to refinance, home mortgage rates as low as four percent (4%) as real estate prices in the Miami area bottom out. With high quality customer service as its number one priority, the Miami Mortgage Company through Priority Lending has the expertise necessary to get homeowners and potential homeowners a Miami mortgage loan program, and a Miami mortgage rate, that are unbeatable.
Buyers searching for a Miami Beach or South Miami home, might come across additional obstacles with obtaining a mortgage; most of these areas are deemed flood zones and depreciating markets. For reasons such as this it is crucial for buyers to seek mortgage financing from a Miami Beach Mortgage Company or South Miami Mortgage Company.
If researching for a Miami mortgage rate for a first time home purchase in the area of Miami Beach or South Miami, and want the best possible Miami mortgage rate, Priority Lending can help.
Conventional, FHA, FHA streamline, Fannie Mae HomePath, Jumbo, VA, foreign national, and reverse mortgages can all be found and secured for qualified applicants by the loan officers at Priority Lending of Miami, Florida. Don't want to fail to act now on these historically low lending rates. When the American real estate market rises again, so will these Miami Beach, South Miami, and surrounding area-lending rates. The offices of Priority Lending are open seven days a week. The time to act is now!
# # #