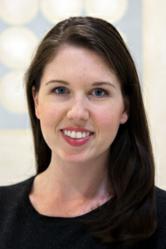 "Don't over extend yourself this holiday season" say Lauren Struck, Licensed Therapist
Coral Gables, Florida (PRWEB) December 07, 2012
Now that December has begun, it is the time for holiday decorations to go up and for the parties and celebrations to begin. However, despite the festive atmosphere, the holidays can also be a tough time for some individuals. While the imagery as depicted in the media during this time of the year is happy and jubilant, it may instead trigger various memories and emotions with a less positive association.
Whether it be thoughts of relatives who are no longer able to be part of these celebrations, the recollection of happier times, or a desire for a reality that has yet to come to fruition, many people find themselves in emotionally dark places. While feeling down over the holidays can seem to be an isolating experience, these struggles are experienced by individuals from all walks of life.
A few simple tips can help to cope with these thoughts and feelings, or to help with the stress that the holidays can bring.
First, identify who in your life provides a good, positive base of support. While these individuals may have a hectic schedule or be physically distant, use them as a resource via the phone or for a cup of coffee when schedules permit. Alternatively, if loneliness is a concern, identify who you have in your life that is a good companion and regularly schedule times to be with them.
Second, keep up with your daily routine and healthy habits. Going to the gym, hobbies, and so forth are all part of what keep us grounded and are natural vents for building emotions or stress.
Third, don't over extend yourself this holiday season. During this time of the year, there are often events multiple times per week, and perhaps even the same day. Do not be afraid to say "no" as needed. Neither you or your fellow guests will enjoy time spent with someone who is overextended. Remember that the reason for the holidays is to celebrate with our loved ones and reflect on the good things that have come from the past twelve months.
Lastly, if things get too severe or hard to cope with, reach out to a professional. Happy holidays and best wishes for a happy new year.
Lauren Struck, MA, LMHC, CAP is a licenced Miami therapist and can be contact at (305) 333-4555 and more information is available online on her Website