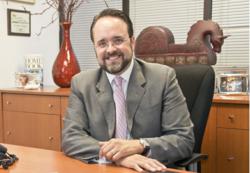 With our New Technological Tools we can educate Buyers and Sellers in today's fast pace real estate marketplace.
Miami, FL (PRWEB) June 28, 2013
Recent data reported by the National Association of Realtors reveals that the number of homebuyers that initiate their property search using the Internet is as high as 94 percent.
"The Interinvestments Realty website has been one of the platforms that we have used very effectively in the past to reach our international and local clients," informs Emilio J. Cardenal, Broker and CEO of Interinvestments Realty. "We have carefully developed a page that is easily spidered by search engines, using foreign language keywords to increase its magnetic elements, making the page easily found in the major search engines when clients are browsing for South Florida real estate properties."
"Videos also have become an important component on our site," continues Cardenal. "We feel that we can deliver our story and the services that we provide much better in a video. We have just finished developing a mobile application that will be a very useful way for our Realtors to communicate with our clients when buying and selling real estate. The application will have interactive tools that will enhance the buyers' searching capability and will elevate their search for real estate properties to another level."
"The difference between our new sites in relation to other sites available on the net is that now we are downloading the MLS (the local Multiple Listing Service System) from different Realtor Associations in our local market," adds Cardenal. "We are able to extract valuable information and deliver it to our clients in a powerful and useful method of analysis on each property. Both our associates and our clients will benefit greatly from these new advancements."
"In addition; we are starting to use the new Google Chat on our website," continues Cardenal. "This new tool allows visitors on our site to ask questions at all times of the day and night."
"We perceive the future of real estate Internet marketing as a huge advantage; providing new dimensions and expanding our scope wider," concludes Cardenal. "We challenged our programmers and engineers to create the first 24-hour real estate office to service our clients worldwide, and we are real proud of their work and where our company is heading in the years to come."
The following is a selection of three new-construction projects that Interinvestments Realty is proud to showcase:
1. Grove at Grand Bay in Coconut Grove. It represents the epitome of luxury living that will pioneer the next era of high-quality living in South Florida. Price range from $3M up to $20M.
2. Marina Palms Yacht Club and Residences in Aventura. 468 residences in two towers overlooking a 110-slip marina. A real nautical enthusiast's dream. Marina Palms will offer its residents a luxury-marina lifestyle. Price range from $639K up to $1.45M.
3. One Ocean in South Beach. With just 50 residences, it will be the most exclusive and sought after development in the plush South of Fifth district. Price range from $750Kup to $7.1M.
If you want to receive more information about new-construction and resale properties currently for sale in the South Florida marketplace, please contact our office at the telephone number that appears in our contact information next to this communication.