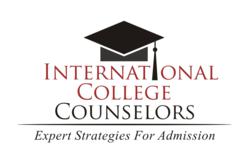 Lourdes's experience with student advising will be perfect for International College Counselors.
Miami, Florida (PRWEB) May 24, 2012
International College Counselors, a leading independent college advising company headquartered in Miami, is pleased to announce the appointment of Dr. Lourdes Martinez Cowgill to the position of Senior Director of College Counseling. Cowgill, who served as president of Pine Crest School in Fort Lauderdale and Boca Raton for 15 years, will work one-on-one with undergraduate and graduate students, advising them and guiding them through the college admission process.
As a former President, Headmistress and College Counselor at Pine Crest School, Cowgill worked closely with students including Presidential Scholars, National Merit Scholars, scholar-athletes, visual and performing arts majors, Ivy League-bound applicants, and many others. Additionally, Cowgill regularly spoke with colleges on behalf of students, and was instrumental in making Pine Crest School one of the top private college preparatory schools in the nation. Under her guidance, Pine Crest students matriculated to all of the top colleges and universities in the United States.
At International College Counselors, Cowgill will provide expert college advising services to students all over the world who wish to attend a school in the United States. These expert college counselor services include assisting students with college selection, college admissions essay writing, application support, high school planning, interview preparation, scholarship help, wait list / deferral strategies and more.
"I am pleased to join a firm that does so much for students and their families. With a unique blend of seasoned executives and young, energetic talent, International College Counselors consistently provides the highest quality of service to clients," said Cowgill.
Cowgill's leadership positions on the National Association of Independent Schools (NAIS) Board, National Merit Corporation Advisory Council, and Educational Records Bureau (ERB) Board of Trustees offer families insight into standardized testing and the role it plays in selective college admissions.
Cowgill is fluent in both English and Spanish. She has done national work in that academic field as a member and Chair of the Spanish Achievement Test (Spanish SAT II) and presenter for Spanish AP workshops in the Southern region.
Cowgill earned her B.A. from Barry University, her M.A. and Ph.D. from Bryn Mawr College, and her M.Ed. from Florida Atlantic University.
"Lourdes's experience with student advising will be perfect for International College Counselors. She has the necessary knowledge and expertise to bring us to a new level in providing aid and advice to our clients and their students, along with the educational connections to grow and enhance our company," said Mandee Heller Adler, CEO of International College Counselors.
In 2012, the college advisors at International College Counselors helped more than 200 students find, apply to and gain acceptance into the college of their dreams. The expert college advisors at International College Counselors are dedicated to helping students and their parents with the often daunting and complex college application process.
For more information on International College Counselors or to contact an expert college counselor, please visit http://www.internationalcollegecounselors.com
ABOUT INTERNATIONAL COLLEGE COUNSELORS:
International College Counselors provides expert college counseling on undergraduate and graduate college admissions, financial aid, tuition, essays, and college applications to domestic and international students. The college counseling and college coaching services are tailored to address the goals, needs, and dreams of each student.
Mandee Heller Adler, founder of International College Counselors, is a graduate of the Wharton School at the University of Pennsylvania. She also received an MBA from Harvard Business School. Ms. Adler's achievements have brought her recognition as one of South Florida Top 100 Small Businesses in 2010.
International College Counselors has offices in White Plains, New York; Boson, Massachusetts; Miami Beach, Florida; Miami, Florida; Coral Gables, Florida; Hollywood, Florida; Palm Beach, Florida; Boca Raton, Florida; Medellin, Columbia and Caracas, Venezuela.