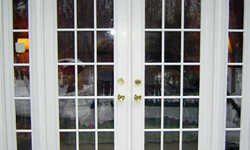 When Miami residents come to us to upgrade their tired, old windows and patio doors, they may be looking at their budget closely
Miami, Florida (PRWEB) September 19, 2016
Express Glass, Miami's leader in glass repair including home window repair and sliding glass door repair, is proud to announce a new informational page focused on insulated glass. Miami residents upgrading sliding glass doors and windows can learn about the benefits of insulated glass on the new page. Monthly home energy bills can drop in price as a result.
"When Miami residents come to us to upgrade their tired, old windows and patio doors, they may be looking at their budget closely," commented Yaniet Santos, general manager of Express Glass. "Insulated glass may seem to cost a bit more to install, but the money comes back in lower energy bills for many years ahead. In addition to insulated glass, of course, we are Miami's leader in home window repair and sliding glass door repairs and replacements."
To review the new page for insulated glass go to - http://www.expressglassfl.com/insulated-glass/. Details regarding the benefits of insulated glass windows and doors may include the following: lower energy bills, breakage resistance, better natural indoor lighting, and a general improvement in the home lighting experience. Information about Miami glass repair and emergency glass repair and replacement is also available at http://www.expressglassfl.com/miami-glass-window-repair/.
Miami Glass Repair Upgrades Bring Down Costly Energy Bills
The term "a person must go up to go down" may sound like a riddle offered by the Cheshire cat, yet the advice can be useful in many situations. Upgrading a plane seat may be budget-friendly if it happens a certain time of year when the flight has fewer passengers. Upgrading to a better cell plan can offer benefits to more family members. In Florida, upgrading Miami glass windows or doors for the home can mean budget-friendly benefits in the long term.
Express Glass, the leader in Miami glass repair and replacement, has recently announced a new web pages focused on insulated glass. Miami residents looking to upgrade old windows and patio doors may have a tight remodeling budget. Upgrading to insulated glass can cost more up front, yet offer cost-savings for several years ahead. Insulated glass has several benefits including lowering energy bills and breakage resistance. Lower energy bills and less window repair can add up to real cost-savings over time. If Miami glass repair is part of a home remodel, upgrading to insulated glass can be the smartest part of the plan.
About Express Glass Repair and Board Up
Express Glass and Board Up Service Inc. is a family owned and operated glass repair business with more than 20 years of experience. Professional technicians and the large variety of inventory make Express Glass the top glass repair service. If customers are looking for Miami glass repair or Ft. Lauderdale insulated glass repair as well as glass repair in West Palm Beach, please reach out to the company for a free estimate. If customers need a 24/7 Sliding Glass Door repair service in Miami or Boca Raton or Miramar, technicians are standing by. The company specializes in sliding glass door repair and window glass repair; technicians will handle any glass replacement situation efficiently. Home or business glass repair is the company's main priority.
Express Glass Repair and Board up
http://www.expressglassfl.com/