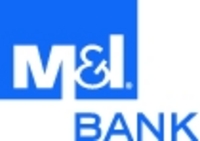 Through the MiLife Series, M&I Bank and its community partners will provide quick and easy tips and tools to help our Kansas City friends, neighbors, customers, and colleagues protect their health, wealth, and self.
Kansas City, MO (PRWEB) April 6, 2010
M&I Bank will launch its "MiLife Series" on April 17 with a one-day event designed to help Kansas Citians protect their health, wealth, and self. Along with experts representing various community partners, M&I Bank will offer consultations, education, and practical solutions for healthy living and personal and financial security from 10 a.m. to 2 p.m. at the Briarcliff Village, Leawood, Independence, and Shawnee M&I Bank locations.
"Through the 'MiLife Series,' M&I Bank and our community partners will provide quick and easy tips and tools to help our Kansas City friends, neighbors, customers, and colleagues protect their health, wealth, and self," said David Janus, president of M&I Bank's Kansas City Region. "This is the inaugural event for our 'MiLife Series' programming that we hope will have an impact on the lives of those in the Kansas City community."
Because identity theft is the fastest growing form of consumer fraud in North America, several local shredding companies, including Shred Time and Secure Document Solutions, are participating in the event to help consumers destroy their confidential documents and protect themselves and their most valuable assets against this type of theft. Each family is limited to five bags or boxes.
The Society of Former FBI Agents, Safe Kids, the Safety Council, and the Kansas City and Leawood Police and Fire Departments also will be on site to work with parents to develop national child identification kits, to conduct safety simulations, and to provide information on child proofing your home and children's immunizations.
The American Heart Association and National Kidney Foundation will provide information on keeping your heart and kidneys healthy. In addition, a variety of other community partners will discuss exercise; massage therapy; healthy eating habits; green living; dentistry, and eye, spine, and nervous system health.
"M&I Bank is committed to the Kansas City community and we're pleased to offer this valuable event. We hope everyone will take advantage of the resources offered to help protect their personal and professional well being," Janus added.
For more information about M&I Bank's "MiLife Series," please visit http://www.mibank.com/milife or call any one of M&I's 15 Kansas City area locations.
About M&I Bank
M&I Bank is an affiliate of Marshall & Ilsley Corporation (NYSE: MI), a diversified financial services corporation headquartered in Milwaukee, Wis., with $57.2 billion in assets. Founded in 1847, M&I Marshall & Ilsley Bank is the largest Wisconsin-based bank, with 192 offices throughout the state. In addition, M&I has 53 locations throughout Arizona; 33 offices in Indianapolis and nearby communities; 36 offices along Florida's west coast and in central Florida; 15 offices in Kansas City and nearby communities; 26 offices in metropolitan Minneapolis/St. Paul, and one in Duluth, Minn.; and one office in Las Vegas, Nev. M&I's Southwest Bank subsidiary has 17 offices in the greater St. Louis area. M&I also provides trust and investment management, equipment leasing, mortgage banking, asset-based lending, financial planning, investments, and insurance services from offices throughout the country and on the Internet (http://www.mibank.com or http://www.micorp.com). M&I's customer-based approach, internal growth, and strategic acquisitions have made M&I a nationally recognized leader in the financial services industry.
###