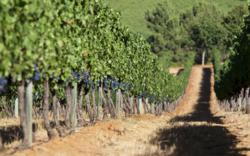 New York, NY (PRWEB) November 22, 2011
When George Bernard Shaw said that "there is no love sincerer than the love of food," he could have easily been describing the age-old passion South Africans harbor for their food and drink. Since its early days provisioning ships for the arduous voyage from Europe to Asia during the heyday of the spice trade, South African capital Cape Town has been at the cutting edge of culinary creativity, which is why the city known as the "Tavern of the South" sits at the hub of Micato's new Farm-to-Table, Vine-to-Glass tour.
South African cuisine bears influences from a hodgepodge of cultures, including African, Malaysian, French and Dutch. Bearing this in mind, Micato has lovingly crafted this food and wine pilgrimage to combine high cuisine and winemaking at some of South Africa's most celebrated restaurants, hotels and safari lodges with opportunities to experience more humble local fare at private homes and from the food stalls that line the streets of this flavourful nation.
Some broad strokes of this dynamic 8-day journey:
Day 1— Arrive for the first of three nights at the uber-luxurious One&Only Cape Town on the Victoria & Alfred Waterfront, boasting the award-winning Nobu – the first in Africa –and Reuben's. This evening, enjoy a five-course food and wine pairing at Reuben's, the eponymous restaurant of South African Celebrity Chef Reuben Riffel. Even the names of Reuben's masterful, locally-inspired dishes are enough to make your mouth water: peppered springbok steak with balsamic braised cabbage, roasted pear, turnips and parsnips or Saldana Bay mussels steamed with lemongrass, coconut and seamed chili. This is indeed a fitting start to this culinary adventure.
And if you'd like a nightcap, One&Only Cape Town has one of the most balanced and diverse wine collections on the continent with over 5,000 bottles, 80 available by the glass. Oenophiles will delight in prestigious vintages, and discover up-and-coming South African boutique wines selected by Luvo Ntezo, Head Sommlier, internationally recognized as the Best Young Sommelier in South Africa
Day 2— Begin the day with a visit to the historic fishing village of Kalk Bay en route to the spectacular cliffs of the Cape of Good Hope, where the Dutch East India Company ships made their way along the spice trade route to Asia. Stop by picturesque Noordhoek village for farm-to-table fare at Chef Franck Dangereux's The Foodbarn, where such luminaries as Leonardo DiCaprio and Oprah Winfrey have also dined.
Dinner is at one of the most critically acclaimed restaurants in Cape Town—The Test Kitchen, presided over by Chef Luke Dale-Roberts. The menu is constantly changing at this experimental restaurant located in the Old Biscuit Mill, based on what is in season, but you can be sure it will be fresh and sensational. Starters such as foie gras, Jersualem artichoke and even a lemon chicken tree with rosemary streusel leaves make a fine introduction to mains such as the renowned pan-seared lamb fillets, served with beetroot and Jägermeister jus, braised fennel, sweetbreads, and macadamia and cauliflower stuffing.
Day 3—This morning, visit a beacon of hope, Rosie's Kitchen in Khayelitsha Township. Rosie's kitchen trains unskilled men and women to earn a living in food service, and offers nutritional and affordable lunches to the local community from its proprietary gardens.
Continuing the day's focus on the daily fare of the locals, this evening you'll experience dinner at the private residence of a prominent Cape Town family, friends of Micato founders Jane & Felix Pinto. Here you'll be treated to a home-cooked meal of South African specialties, including bobotie (spiced mincemeat with an egg-based topping), bunny chow (a hollowed-out loaf of bread filled with curry) and malva pudding, a sweet dish of Afrikaner origin.
Day 4—Today you'll drive through the breathtaking Cape Winelands to the quaint village of Franschhoek. Here, at Le Quartier Français, Chef Margot Janse heads up The Common Room, where small plates yield such mouth-watering delights as fish pops with chakalaka ketchup, springbok bitterballen with apple mustard and lamb frikadelletjies with flatkoek and raïta. These savouries are expertly paired with wines from the nearby Môreson estate.
This afternoon, drive to idyllic Babylonstoren to stay in a garden-side private villa. Spanning eight acres, the Babylonstoren garden contains over 300 varieties of edibles. Guests can create their own meals (and enjoy a cooking lesson from the chef) choosing from an abundance of green, yellow and red vegetables, fruit, herbs and salad leaves. After choosing their favorites from the garden, guests can enjoy what they've picked with cheeses and sliced locally cured hams, as well as a selection of poultry, beef, lamb, fish and venison dishes. The meals are further enhanced by a choice of garden salads, potatoes of every hue, pulses and home-baked farm bread.
Day 5—After a delightful al fresco breakfast at Babylonstoren, drive to Stellenbosch to enjoy a wine and chocolate pairing at Waterford Estate, hosted by cellar master Kevin Arnold. Then it's on to an organic country table lunch of fresh fishcakes, vegetable terrine, and homemade sorbet at Makaron, Majeka House, Stellenbosch.
This evening offers spectacular wine tasting at Delaire Graff Estate, followed by dinner on the terrace of the Delaire Graff Restaurant, enjoying breathtaking sunset views of the Stellenbosch valley and mountains below. Such signature dishes as pickled beetroot carpaccio with goat cheese fritters, crayfish lasagna with king oyster mushrooms, and pistachio nougat served with rose geranium ice cream—all perfectly paired with Delaire wines—will delight the palate.
Days 6, 7 & 8—A safari to savour! For the next three nights, guests will enjoy exquisite accommodations in the bush at Royal Malewane on a concession adjacent to Kruger National Park, perfectly situated for abundant game viewing.
Guests spend the days tracking everything from cheetahs to elephants, and their nights learning cooking skills from the great Chef John Jackson, also the General Manager, who is responsible for the lodge being the first to boast a Chaîne des Rôtisseurs Blazon distinction for cuisine. The grand finale: a sumptuous, Bedouin-style candlelight dinner in the bush!
Micato Safaris' Farm-to-Table, Vine-to-Glass tour is priced at $13,775 per person, based on double occupancy. (Rate excludes international airfare.) For more information, visit http://www.micato.com or call 1-800-MICATO-1.
About Micato Safaris
Micato Safaris is a luxury tour operator offering safaris to East Africa and Southern Africa. Founded by native Kenyans Felix and Jane Pinto in 1966, the family company has garnered praise for both the high standards of its luxury safaris and the good works of its Nairobi-based non-profit arm, Micato-AmericaShare. Micato won a "World Savers" award from Conde Nast Traveller following the advent of its One For One Initiative, wherein for every safari sold Micato sends an African child to school. Micato has received the Travel+Leisure "World's Best Tour Operator & Safari Outfitter" award an unprecedented eight times.
###