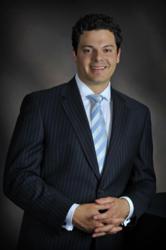 Grayslake, IL (PRWEB) November 23, 2012
GRAYSLAKE, ILLINOIS - Orthodontist Dr. Michael Stosich of iDentity Orthodontics, a Grayslake and Libertyville orthodontics practice, has joined the Smiles Change Lives organization. iDentity Orthodontics is a provider for children who wouldn't be able to have braces without financial assistance.
Smiles Change Lives is a national organization that makes it possible for kids less fortunate to receive orthodontic treatment.
"Being a member of SCL allows me the opportunity to pay it forward," said Stosich, Grayslake orthodontist. "There are many children who will benefit from this program and I am proud to be a part of it."
With his office being part of SCL, it means Stosich will refer potential applicants who he thinks may qualify. Candidates undergo a thorough application process and screening prior to getting approved for treatment.
Patients in need are referred to iDentity Ortho occasionally now that the practice is part of SCL. This makes it possible for more people to get the treatment they need, Stosich said.
"We want to eliminate the price as a reason not to receive treatment for children with serious bite and alignment issues," said the Invisalign specialist. "This is particularly important in cases that are treated while the child is young, since some treatments use growth to their benefit to achieve the best results."
Learn More
To learn more about iDentity Orthodontics or to speak to a team member or schedule a complimentary consultation, call (847) 548-4200. Online appointment request forms are available on the website.
About Dr. Michael Stosich
Dr. Michael Stosich attended the Temple University School of Dentistry in Philadelphia and earned a Doctor of Dental Medicine degree. He then pursued critical specialty training in orthodontics and dentofacial orthopedics at Temple University, and also received a Master's Degree. He was awarded the Coben Scholar in Orthodontics. He went on to complete a four-year craniofacial fellowship at the University of Pennsylvania and The Children's Hospital of Philadelphia.
Prior to making a commitment to orthodontics, Dr. Stosich trained at the University of Illinois and Columbia University for his undergraduate and graduate degrees in tissue engineering.
© 2012 Sinai Marketing and iDentity Orthodontics. Authorization to post is granted, with the stipulation that iDentity Orthodontics and Sinai Marketing are credited as sole source. Linking to other sites from this document is strictly prohibited, with the exception of herein imbedded links.