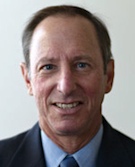 Michael brings a wealth of experience and outstanding legal acumen
Los Angeles, CA (PRWEB) July 30, 2012
Wolf Group L.A.—a business boutique Southern California law firm serving companies, businesses, high-net worth families and real estate interests —announced that Michael S. Abrams has joined the firm.
Abrams possesses a unique mix of talents, experience and skills that will be a great service to Wolf Group L.A.'s clients. Michael S. Abrams brings significant and substantial experience in both transactions and litigation, in state, federal and bankruptcy courts. He has represented major clients in a variety of contexts for many years. As part of his real estate and corporate practice, Abrams handles joint ventures, acquisitions and disposition of real estate and corporate assets, tenant in common transactions, financing transactions, private equity structures and transactions, limited liability companies, partnership formation, restructures and disputes, Section 1031 exchanges and private placements of securities. Abrams also is well versed in secured transactions, foreclosures and workouts.
Abrams' substantial experience in bankruptcy litigation, federal and state court litigation gives him a unique perspective and effective approach to clients' legal needs. Abrams began his career at O'Melveny & Myers and then became a corporate partner at Wyman, Bautzer, Kuchel & Silbert. He was later a partner at Danning Gill Diamond & Kollitz, a bankruptcy firm, and then at Gilchrist & Rutter LLP, a real estate firm. Abrams was Senior Counsel at DeCastro West Chodorow Glickfeld & Nass in Westwood, CA prior to joining Wolf Group L.A. Abrams earned a J.D. from Northwestern University Law School, magna cum laude, in 1981, an M.B.A. from the University of Chicago in 1977 and a B.A. from the University of Pennsylvania, cum laude, in 1975.
"We are thrilled to have Michael Abrams join our firm," noted Ellen Kaufman Wolf, founding partner of Wolf Group L.A. "Michael personifies the Wolf Group L.A. philosophy of practical and effective lawyering for satisfied clients who trust us year after year. Michael brings a wealth of experience and outstanding legal acumen that will help our clients in many practice areas. We look forward to Michael's contributions as we continue to grow and deliver outstanding legal counsel," she added.
For more information, please visit http://wolfgroupla.com or contact Ellen Kaufman Wolf at (310) 622-1000 or ewolf(at)wolfgroupla(dot)com.
About Wolf Group L.A.
Wolf Group L.A. was established in 2002 by its founding partner, Ellen Kaufman Wolf, as a renaissance of Wolf's former law firm, known for many years as Wolf & Wolf. Wolf Group L.A. focuses on several practice areas including litigation, creditor's rights, real estate, business and estate planning. The firm is committed to quality of work and service, and enjoys long-standing client relationships based on trust and consistently successful results. The attorneys and staff of Wolf Group L.A. are a diverse group of bright and talented individuals who value a collaborative and open work environment with emphasis on client results. For more information about Wolf Group L.A., please visit http://wolfgroupla.com.