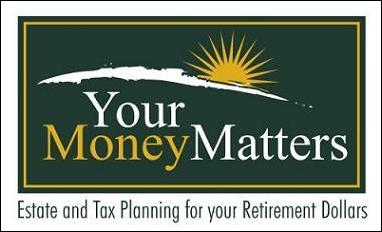 Good stewardship extends beyond just proper wealth management, as stewards we must treat all of the gifts God has given us with equal care and respect, including the earth
Sayre, PA (PRWEB) May 31, 2007
Michael Dinich of Your Money Matters has announced today that it is offsetting its carbon emissions with Carbonfund.org, the country's leading carbon reduction and offset organization. Your Money Matters has offset all of its business emissions. This practical step highlights Your Money Matter's commitment to be a leader in the Retirement planning community.
Your Money Matters' clients were concerned about global warming, and wanted to leave a legacy of good environmental stewardship. Considering the implications of climate change, carbon offsets through Carbonfund.org are a natural extension of the work Your Money Matters does on behalf of its Clients and Community.
"Good stewardship extends beyond just proper wealth management, as stewards we must treat all of the gifts God has given us with equal care and respect, including the earth," said Michael Dinich, of Your Money Matters.
Carbonfund.org is a non-profit organization whose goal is to make carbon offsets and climate protection easy, affordable and a normal way of life for every individual and business. Carbon offsets enable individuals and businesses to reduce carbon dioxide emissions in one location, where it is cost effective, to offset the emissions they are responsible for in their normal activities, like home, office, driving or air travel emissions.
For instance, a clean, zero CO2 wind farm can offset the carbon dioxide produced by a coal-fired power plant. By supporting renewable energy, energy efficiency, and reforestation projects Carbonfund.org will retire an equivalent amount of carbon offsets. The financial support from these offsets will then help to continue the development of clean, renewable domestic sources of energy.
About Your Money Matters
Your Money Matters is an Estate and Tax planning firm located in Sayre PA, and has been a leader in understanding the key needs and issues concerning retires. Founded in 1987, Your Money Matters has developed a national reputation for providing retires with current, insightful advice through educational workshops and individualized attention.
About Carbonfund.org
Carbonfund.org is the country's leading carbon reduction and offset organization. Carbonfund.org educates the public about the dangers of climate change and makes it easy and affordable for individuals, businesses and organizations to reduce their climate impact. Carbonfund.org is reducing the threat of climate change by promoting cost-effective carbon reductions and supporting renewable energy, energy efficiency and reforestation projects globally that reduce and offset carbon dioxide emissions. Carbonfund.org works with over 100 corporate and non-profit partners including the National Wildlife Federation, Dell, IMD, Ovation Travel Group and Working Assets.
###