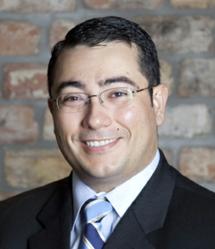 Defakto's clients will be the true beneficiaries of Michael Sandoval's extensive online community experience.
Dallas, Texas (PRWEB) February 29, 2012
Defakto, a next-generation customer experience agency, is pleased to announce Michael Sandoval as its new director of enterprise communities.
Previously the global manager of communities and social media at Texas Instruments, Sandoval will drive strategy and implementation of enterprise online community and collaboration initiatives for Defakto clients. With the addition of Sandoval, Defakto continues to expand its portfolio of digital social and support solutions for clients across the United States.
"Michael has successfully delivered customer support and engagement through the use of online communities for one of the iconic technology brands, Texas Instruments," noted Ken Vernon, Defakto's managing director. "Our clients will be the true beneficiaries of Michael's vast experience."
Sandoval led the Texas Instruments team that developed, launched and managed the highly successful customer community, E2E.TI.com. Today, this thriving support community for engineers has more than 60,000 members. TI's internal collaboration initiative was also under the auspices of Sandoval during his tenure there.
"With the birth of social business, we have truly entered into the age of the customer," said Sandoval. "Defakto focuses on developing proven online solutions for the real-world needs of customer support and customer engagement. I look forward to helping them drive future community and collaboration initiatives for our clients."
About Defakto
Defakto is a next-generation customer experience agency focused on helping companies bridge their brand, customer and employee experiences. Defakto provides customer-focused solutions through an unmatched combination of integrated digital marketing, online communities, enterprise collaboration, and technology leadership. Based in Dallas, Texas, Defakto's clients include Cadillac, Time Warner Cable Business Class, and Omnicell, Inc. To learn more about Defakto's vision for the complete customer experience, visit Defaktogroup.com.
###