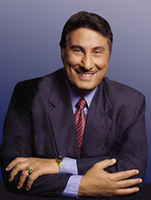 To read the full document and to sign the document, visit: ManhattanDeclaration.com
Atlanta, GA (PRWEB) December 1, 2009
Michael Youssef, Founder and President of Leading The Way, is encouraging all Christians to sign the historic 4,700 word Manhattan Declaration. This declaration commits each signer to adhere to their convictions, informing civil authorities that the signers will not – under any circumstances – abandon their Christian consciences.
"We are a nation founded upon Christian principles. However, over the past year, we have seen a focused effort to move our country and our institutions in the total opposite direction," stated Michael Youssef, Ph.D. "Now is the time to stand for the core principles that not only built our country, but also protected it for more than 230 years."
Here are some excerpts from the declaration:
"We are Christians who have joined together across historic lines of ecclesial differences to affirm our right – and, more importantly, to embrace our obligation – to speak and act in defense of these truths. We pledge to each other, and to our fellow believers, that no power on earth, be it cultural or political, will intimidate us into silence or acquiescence."
"We recognize the duty to comply with laws whether we happen to like them or not, unless the laws are gravely unjust or require those subject to them to do something unjust or otherwise immoral."
"We will not comply with any edict that purports to compel our institutions to participate in abortions, embryo-destructive research, assisted suicide or euthanasia, or any other anti-life act; nor will we bend to any rule purporting to force us to bless immoral sexual partnerships, treat them as marriage or the equivalent, or refrain from proclaiming the truth, as we know it, about morality and immorality and marriage and the family."
To read the full document and to sign the document, visit: http://www.ManhattanDeclaration.com
To view a video of Michael Youssef's recent message documenting American's Christian roots, visit: http://www.leadingtheway.org/site/PageServer?pagename=sto_TheTruthAboutAmerica
About Michael Youssef
Michael Youssef, Ph.D., is the Founder and President of Leading The Way with Dr. Michael Youssef, a worldwide ministry that leads the way for people living in spiritual darkness to discover the light of Christ through the creative use of media and on-the-ground ministry teams (http://www.leadingtheway.org). His weekly television programs and daily radio programs are broadcast in 20 languages and seen in more than 200 countries - airing 3,300 times per week. He is also the founding pastor of The Church of The Apostles in Atlanta, Ga.
Dr. Youssef was born in Egypt, lived in Lebanon and Australia before coming to the United States. In 1984, he fulfilled a childhood dream of becoming an American citizen. He holds degrees from Moore College in Sydney, Australia, and from Fuller Theological Seminary in California. In 1984, he earned a Ph.D. in social anthropology from Emory University. He has authored more than 20 books, including the most recent - You Want Me To Do What? He and his wife reside in Atlanta and have four grown children, three grandchildren.
###