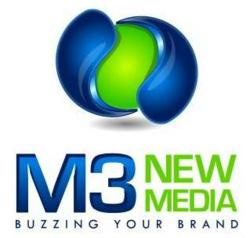 Thanks so much for getting my tweets out there!' Arielle Ford further shared, 'Awesome M3!!! 67k opt ins....sales on track to exceed goals is huge success! @M3NewMedia'
Tulsa, OK (PRWEB) December 02, 2012
Digital books, e-readers, indie authors and indie publishers all present a bright new world for today's authors - opportunities abound. However, the golden glow of opportunity can be dulled by uncertainty, confusion, and bewilderment with regard to book marketing.
"I knew indie authors were struggling to get their message to the masses at a reasonable price in a down economy. I knew they needed a tool and that tool is our proprietary software that creates a powerful book marketing program for authors," said Butler in a recent Online forum for authors.
M3 New Media is meeting a need for new and undiscovered authors with their proprietary keyword tools that leverage social media and Google search. As a result, authors have been lifted from the morass of oblivion and thrust into the spotlight.
Arielle Ford, author of the books, "The Soulmate Secret," and "Wabi Sabi Love: The Ancient Art of Finding Perfect Love in Imperfect Relationships," recently sent out this tweet: "Thanks so much for getting my tweets out there!' Arielle Ford further shared, 'Awesome M3!!! 67k opt ins....sales on track to exceed goals is huge success! @M3NewMedia"
For more than 15 years Arielle was one of America's top book publicists representing many New York Times #1 authors including Deepak Chopra, 'Chicken for the Soul' Mark Victor Hansen and Jack Canfield. Here new book 'Wabi Sabi Love' will be available in paperback everywhere books are sold January 2, 2013.
As a result of the M3 New Media online book marketing program – which exploded her Twitter account – Arielle says she acquired sixty-seven positive opt-in responders. Arielle is the creator of the at-home publishing study course Everything You Should Know About Publishing, Publicity and Building A Platform. Such excited author testimonies are not new to Michael Butler and his M3 team. With 2 authors getting movie deals in 2011.
"M3 has found a productive niche in author book marketing from Los Angeles to New York," Michael explains, "targeting all authors from the New York Times best-sellers to new authors with their first self-published e-books hoping to get their message to the masses. Our proprietary software is designed to assist each and every one of them."
Recently featured at M3 New Media Author Book Marketing Master-Mind http://youtu.be/fm0F6EW5SXs
About Michael D. Butler
Michael D. Butler is a Serial Entrepreneur whose business activities began at age 15 with his lawn mowing career. Later he was involved in buying and selling several businesses. After launching a consulting firm in 2005 that served the direct sales industry, Michael launched M3 New Media in 2011.