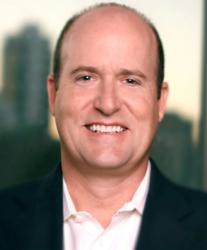 'I can highly recommend Michael Butler not only as an Internet Coach but as a human being – he knows his stuff, listen to what he says if you want to succeed Online.' Gina Parris Tennessee
Tulsa, OK (PRWEB) January 23, 2013
Michael D Butler announces the launch of his online coaching program 2013 master mind as part of social commerce expansion plans for Entrepreneurs, Business Owners and Affiliate Marketers.
"With more and more people telecommuting, working from home, in traditional and non-traditional businesses we saw the need to provide training, certification, and hands on, real-time coaching that can get a student from 0 to 60 in 90 days or less and the response has been overwhelming. The value of our Social Training module is $5,506 and we are sold out. We have another module planned for April." says Butler.
Facebook's Founder was recently quoted as saying "Social Commerce is the next big thing." And Michael D. Butler Founder of M3 New Media plans to capitalize on Social Commerce with new mobile training division.
Recognizing that Mobile was and is an emerging trend Michael D. Butler and M3 New Media recently launched an entire mobile division offering mobile marketing, text marketing and mobile service for clients.
From the work place to the school yard mobile phone use is on the rise and bosses, administrators and employers are struggling to establish 'best practices' across the board. Each week, according to Google.com 81% of consumers will search the Internet on their smart phone and 63% of us will connect with a friend via a social network as this video illustrates. http://youtu.be/7g6QwvHnUlM In fact, 1 in 5 couples who meet and married this year met Online according to WikiAnswers.com
"In our '2013 Smartphone Master-Mind' we'll go beyond industry best practices to identifying the emerging Social Commerce industry and how to reach target demographics withing that emerging industry, said Butler. We'll go beyond the clinical into the practical how-to excel as a mobile virtual social operator in 2013 and beyond not just in the US but globally."
Applicants can get on the 'waiting list' for the next module beginning in mid April by visiting http://WorkWithMichaelDButler.com