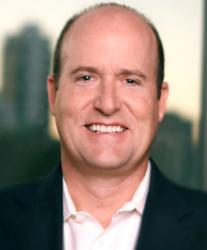 Social Commerce is the 'next big thing'
Tulsa, OK (PRWEB) December 31, 2012
Recognizing that Mobile was and is an emerging trend Michael D. Butler and M3 New Media recently launched an entire mobile division offering mobile marketing, text marketing and mobile service for clients.
From the work place to the school yard mobile phone use is on the rise and bosses, administrators and employers are struggling to establish 'best practices' across the board. Each week, according to Google.com 81% of consumers will search the Internet on their smart phone and 63% of us will connect with a friend via a social network as this video illustrates. http://youtu.be/7g6QwvHnUlM In fact, 1 in 5 couples who meet and married this year met Online according to WikiAnswers.com
When it comes to smartphone use in the workplace and the college environment M3 has observed that there seems to be a love/hate relationship between the 'establishment' and end users. While the majority seem to concur the potential for benefit and distraction the consensus seems to be evolving quickly toward the value of the end consumer learning to appropriately and wisely manage their own smartphone.
According to one article from the innnovatededucator.com children can and do perform better in a school environment when they are allowed use of their smartphones because it not only allows for great research opportunities but helps reduce parental absentee anxiety when one or both family members know the other is available via smartphone.
"In our '2013 Smartphone Master-Mind' we'll go beyond industry best practices to identifying the emerging Social Commerce industry and how to reach target demographics within that emerging industry, said Butler. We'll go beyond the clinical into the practical how-to excel as a mobile virtual social operator in 2013 and beyond."
Enrollment is open for the 90 Day Online Internet Training and will close Friday, January 11th. Applicants can enroll for the coaching program which goes from January 15-April 15th by visiting http://WorkWithMichaelDButler.com or by texting 'MASTERMIND' to 918.812.8194