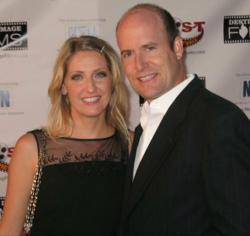 The future belongs to those who get there first-the Internet has great a huge opportunity for success in the Network Marketing industry
Tulsa, OK (PRWEB) August 11, 2012
Internet Marketers, Network Marketers and eager consumers have created some powerful online buzz around a September launch for Solavei™, a new Social Commerce Network launching from Bellevue Washington in a direct sales model.
Michael and Michelle Butler, Veterans to the Network Marketing Industry said, "we love product launches and we love empowering teams to get the competitive edge when it comes to find their clients online. We wanted to create a complete lead generation system for our team that could automate the prospecting and lead generation process-and that's just what we did!"
Many network marketers want to get paid for sharing products and services but don't want to burn out their family and friends with every new program that comes along will find the M3 New Media system, simple to use, attractive to prospects and very effective when securing new leads and prospects for any business.
The system consists of a branded landing page also known as a 'squeeze page' in order to 'squeeze' an email address out of a visitor who wants specific information about a new product or opportunity. Designed with a custom header or logo, a welcome video, and custom text, it's basically a one page Website designed to collect prospects information and segment them into a list.
Marketers can get the desired information from a prospect when an automated email hit's their inbox letting the business owner know a new lead has come in.
The lead generation system was created by M3NewMedia.net specifically for the Solavei launch. Solavei™ is offering nationwide mobile calling, text and data on their 4G network at $49 a month. For more information about the product and service visit BestMobilePlan.net