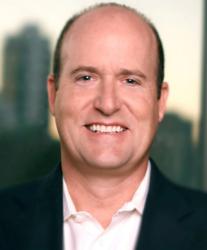 Our goal is to empower future Entrepreneurs who will make the world a better place now, not tomorrow.
Tulsa, OK (PRWEB) March 25, 2012
Someone has said if the Internet were a baseball game we are still in the top of the first inning. While the experts are making predictions about where the social media dialogue is headed one Tulsa based business leader, Michael D. Butler is on a mission to educate entrepreneurs, young and old, about the possibilities of Social Entrepreneurship.
Recently partnering with Dallas based SuccessFoundation.org Butler says they have been able to distribute 'Success for Teens' books to hundreds of teens in schools around the country on the 'Momentum Tour.' "Teens who otherwise never thought about owning a business are learning: Strategic planning, market viability studies, product-to-market processes, micro funding, and being prepared for launching products and services that have not even been created yet."
"The program also goes into basic life-ownership skills that help students make a change and not play the victim role. Our goal is to empower future entrepreneurs who will make the world a better place now, not tomorrow," reports Butler.
"The Internet has opened wide the door of opportunity for many a student otherwise not able to access resources that are now available online," says the Momentum Team, as inspirational case studies of students are shared. Students who have made a difference and been able to get a hand up and giveback in an otherwise geographically challenging location with limited opportunities.
In a whirlwind tour around the company Mr. Butler's audiences include middle and and high school students and college campuses to address the issues of: Social Entrepreneurship, Social Media Job Search and Social Media Life Strategy.
In a recent start-up venture with Nathan R. Michell, also of Tulsa, OK Butler and Michell launched The Venture Network to empower business leaders in local markets. The Venture Network provides Entrepreneurial resources to CEOs, Sales Managers, Business Owners, Authors and Network Marketers 24/7 social media tools to help with online and real-time business to business peer Networking. Offering a co-authoring agreement that will give local authors the opportunity to make a national impact from Tulsa.