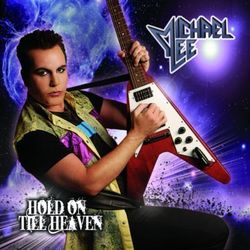 "the sultry sexiness of Chris Isaak blended with a touch of David Bowie and the sonic onslaught of Foo Fighters"
Houston, TX (PRWEB) November 30, 2010
There's no shortage of alternative rock acts entering the musical landscape these days..but how many have a guy who has produced TV shows from all over the world and another guy who's performed with The Who, Mick Jagger, Bob Marley, and Paul Rodgers?
Described as "the sultry sexiness of Chris Isaak blended with a touch of David Bowie and the sonic onslaught of Foo Fighters," Michael Lee has a modern-day tale attached to his music, which actually begins earlier this year at The Who's record-setting Super Bowl performance…
How Michael Lee's alliance with the other members of his band came about goes back to how a guy went from producing national, regional, and local TV shows for major networks to producing songs for his own album. A video editor and Emmy-nominated producer, Lee has produced everything from the E! True Hollywood Story to one-on-one interviews on the NASCAR circuit to post-game wrap-ups from the NFL Super Bowl. But by night...he channeled his inner 'Billy Idol' for the past five years singing and performing in one of the Lone Star state's premier 80s tribute bands, "The Lost Boys."
A San Antonio, TX-native working in Los Angeles, Lee was first relocated to Houston from LA by Disney as a television producer for an ABC talk show project, "The Debra Duncan Show." After that, he became involved in several other television specials in the Houston community…which led him to form The Lost Boys, a group that had Michael functioning much like Adam Sandler's character in "The Wedding Singer."
Two years ago, Lee began writing his own original material, and when he entered the recording studio... a 'Rabbit' joined him.
After the highlight of his illustrious career-- performing for more than 100 million viewers in Super Bowl XXXXIV in Miami-- the longtime keyboard player for The Who, John 'Rabbit' Bundrick, returned to England to put the finishing touches on two signature tracks by an emerging new American artist: Michael Lee.
"I really love that song!" said Bundrick of Lee's power ballad, "Believe." "It's a song that inspires on many levels."
And Michael Lee has much admiration for Bundrick's body of work, which reads like a who's who of rock and roll…and yes, that includes The Who! "Rabbit" began his career playing with Johnny Nash, but really hit his stride joining Island Records and reggae legend Bob Marley in the early '70s. From there he met Pete Townsend at a London recording studio, and the rest as they say…is history. Rabbit supported not only The Who but all of Townsend's solo albums as well…and along the way played on solo albums of such living legends as Mick Jagger and Pink Floyd's Roger Waters. Rabbit also worked alongside Bad Company/Queen frontman Paul Rodgers while in the band, Free. But it was actually Rabbit's work on the original motion picture soundtrack to the "Rocky Horror Picture Show" that first made Lee a huge fan. "I've been a fan of the songs of Rocky Horror all my life…and never did I imagine I would get to work with one of the original creative forces behind them."
It was through Lee's cover band that the Michael Lee Band was born. Rabbit's nephew, Steve Bundrick, brought everyone together through his own recording studio in Texas after several years of running live sound for The Lost Boys. Drummer Steve Bundrick, a musical veteran in his own right, has worked with such high-profile acts as the Alice Cooper Band, and he has been a sound engineer for virtually hundreds of bands…from Prince to Of Montreal to Lady Gaga's summer touring partner, Semi-Precious Weapons. According to Lee, "It was a natural fit for Steve to play drums for my project and be the sound engineer as well, and he brought Rabbit onboard soon after." Their chemistry in the studio is what solidified the project from the get-go.
Through Skype and email, Lee communicated with Rabbit to get all the keyboard tracks recorded to precision from Rabbit's studio in London-- 5,000 miles away.
The band also worked with California-based producer-engineer Kirt Shearer, known for his work with powerhouse Tesla and on the band Cake's alternative hits "The Distance" and "Never There." Shearer assisted with mastering and consulting on some of the final mixes.
The end result is a taste of alternative and melodic sounds…"melodic and hard as a rock, about to Powerpop." Each song is crafted with the kind of visual precision one would expect from Michael Lee's television-trained imagination. The EP "Hold On Till Heaven" offers a variety of radio-friendly singles, including the title track, the fantasy-filled "Believe" charged with hope and optimism, the vampire-inspired "Lost In A Touch," and the confessional tunes, "Connection" and "When I'm Falling" which drip with sensuality much like "Sex on Fire" by Kings of Leon. Throughout, Michael Lee writes memorable melodies and produces rich harmonies...all to capture an emotional honesty that remains his primary calling card.
The Michael Lee Band offers select tracks for bloggers and podsafe music as well. For additional info...consult the Michael Lee VPK.
Contact:
sara (at) arielpublicity (dot) com
Ariel Publicity & Cyber PR
389 12th Street
Brooklyn, NY 11215
http://www.arielpublicity.com
PH: (212) 239-8384
For interviews or additional band requests:
Bookings (at) michaelleeband (dot) com
Label: Primary Fusion
**"Rabbit" Bundrick appears courtesy of The Who
###