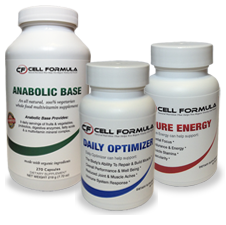 After Michael Phelps became the most decorated olympian in history, all natural nutrition company True Healthy Products announces an exciting offer for athletes aiming to enhance their own game.
(PRWEB) August 02, 2012
After Michael Phelps 2012 history making his 19th olympic medal win, True Healthy Products announced an electrifying offer for inspired athletes and swimmers looking to improve their game. As Phelps bowed his head for the 19th time to receive the precious hardware, he broke the decade old record of 18 medals set by Russian gymnast Larissa Latynina. Phelps said this milestone evening would end with him taking an ice bath and "trying to pass out."
As many inspiring athletes turn their attention to Phelps's success, True Healthy Products began a new effort to help athletes understand the positive impact that all natural supplements can have on an athlete and their performance on the court or in the pool. The new free informational reports being launched at http://www.truehealthyproducts.com/cell-formula-reports will help athletes with mental focus, endurance and energy, muscle stamina, and vascularity.
Swimmers and sports enthusiasts can now access these free reports and obtain this invigorating offer at http://www.truehealthyproducts.com/cell-formula-reports. The reports feature information on how all natural supplements can naturally improve an athlete's game, regardless of skill or experience level.
True Healthy Products is a nutrition company dedicated to offering the best customer service and latest products that range from all natural sports nutrition supplements, healthy dark chocolate, weight loss programs, revolutionary skin care and whole food vitamin supplements.
For more information visit: http://www.truehealthyproducts.com
Contact:
True Healthy Products, LLC
2460 North Courtenay Parkway, Suite 210
Merritt Island, FL 32953
888.400.2920