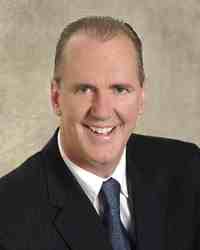 We are both effective language simplifiers.
Danville, IL (Vocus) September 21, 2010
According a recent online entry to The Linguist Blog, bestselling language author and teacher Mark Frobose has now been officially dubbed 'The American Michel Thomas'.
How can this be? Mark Frobose and Michel Thomas are so very different in almost every way.
Michel Thomas was European and was born nearly fifty years before Frobose. Thomas was a linguist and language teacher who became a household name through his Michel Thomas language tapes and CDs. Over the years, Thomas developed a teaching system that made him one of the world's top language teachers of his day. He died in 2005.
Mark Frobose, on the other hand is still alive and healthy, was born in the heart of America in the 50's and is one of America's 82 million baby boomers. Frobose is now widely considered America's most trusted language teacher. He has developed a unique and revolutionary teaching system, a trademarked language memory technique, and an expert language training system called 'Multilingual Advantage®'.
Enough of the differences. Where are the similarities?
"We are both effective language simplifiers." states Frobose, who recently appeared as America's top language expert with Fox News contributors Leslie Marshall and Dennis Miller before millions of listeners.
"We are both passionate about languages, we have both dedicated our entire lives to simplifying the language learning process, and we both have created bestselling audio programs that teach people how to speak languages quickly and easily." Mark concludes.
Frobose, who speaks seven languages fluently and others conversationally, single handedly created a blockbuster language method called 'Speed Immersion®' and an entire foreign language audio line in 15 languages called 'Behind the Wheel®' which he later sold to publishing giant Macmillan Audio of New York.
Colombia University professor Gautam Dasgupta says he attests to Mark's 'excellence' as a foreign language instructor after successfully learning languages from him.
Bestselling author and top consultant Alan Weiss says "Mark Frobose is the leading language expert in America today."
Mark created over 60 written and recorded titles and is the nation's only living architect of a successful major language method, a major language memory technique, and a major audio line of successful language programs.
Frobose's name also appears next to other well-known language icons. He was recently quoted in a recent interview on the AP with Francine Parnes alongside the chief CEO of Rosetta Stone!
Furthermore, an article about Mark's lifetime passion for languages and his amazing rags-to riches success story was also featured in Entrepreneur Magazine. Mark was also recently quoted as an international language and culture expert by MSNBC's ''The Well Mannered Traveler'.
Mark has also appeared live as a language expert with Linn Brown on Fox 5 TV's 'Good Day New York'.
Last and certainly not least, Mark's popular and innovative 'Behind the Wheel®' language method was given rave reviews in Men's Health Magazine who rated Mark's approach and language programs a 'great value' when compared to Rosetta Stone and Pimsleur!
To sum it all up, Mark Frobose is a total foreign language emblem. His unequaled success in the language enterprise for over 30 years now leaves absolutely no question that his highly creative and unconventional methods truly get outstanding results!
Mark Frobose is more than just the American Michel Thomas. He is now indisputably America's most trusted language teacher.
Mark's programs and free language tips are available now at http://www.frobose.com.
###